Some Photos of Rick and Horses:
---
In Loving Memory Of Mr. T (Tanner/Montana)
1992 -2021
The Great Spirit Of The Wild Mustang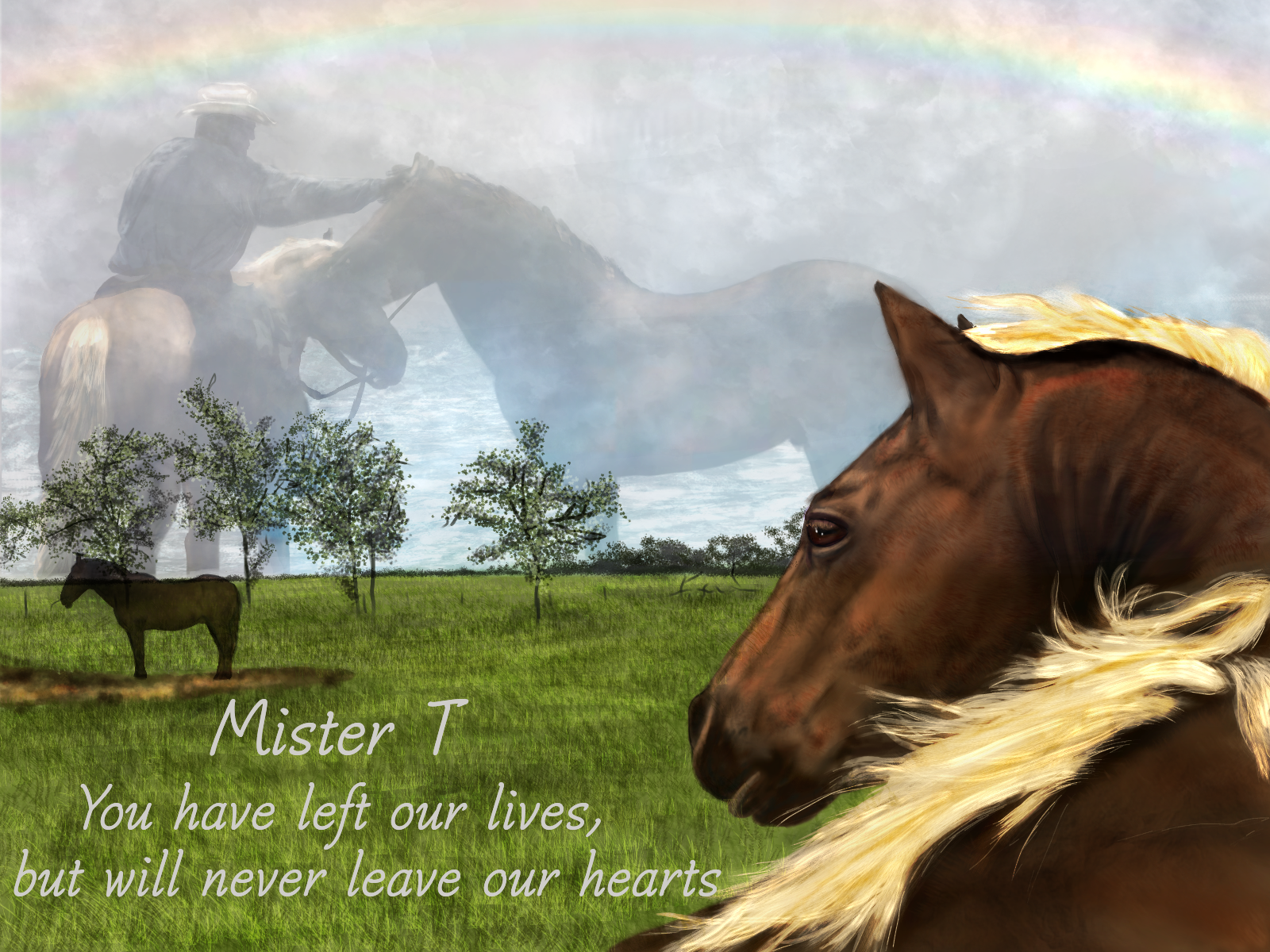 ---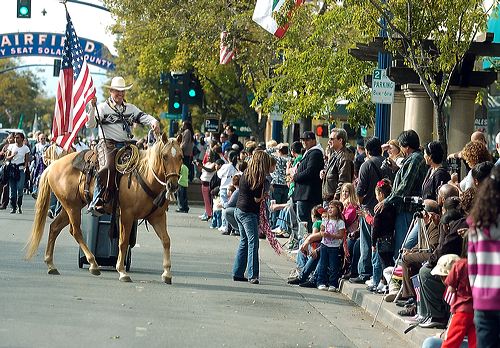 Buddy and Rick in the Veteran's Day Parade, Fairfield, California - Nov 2009
---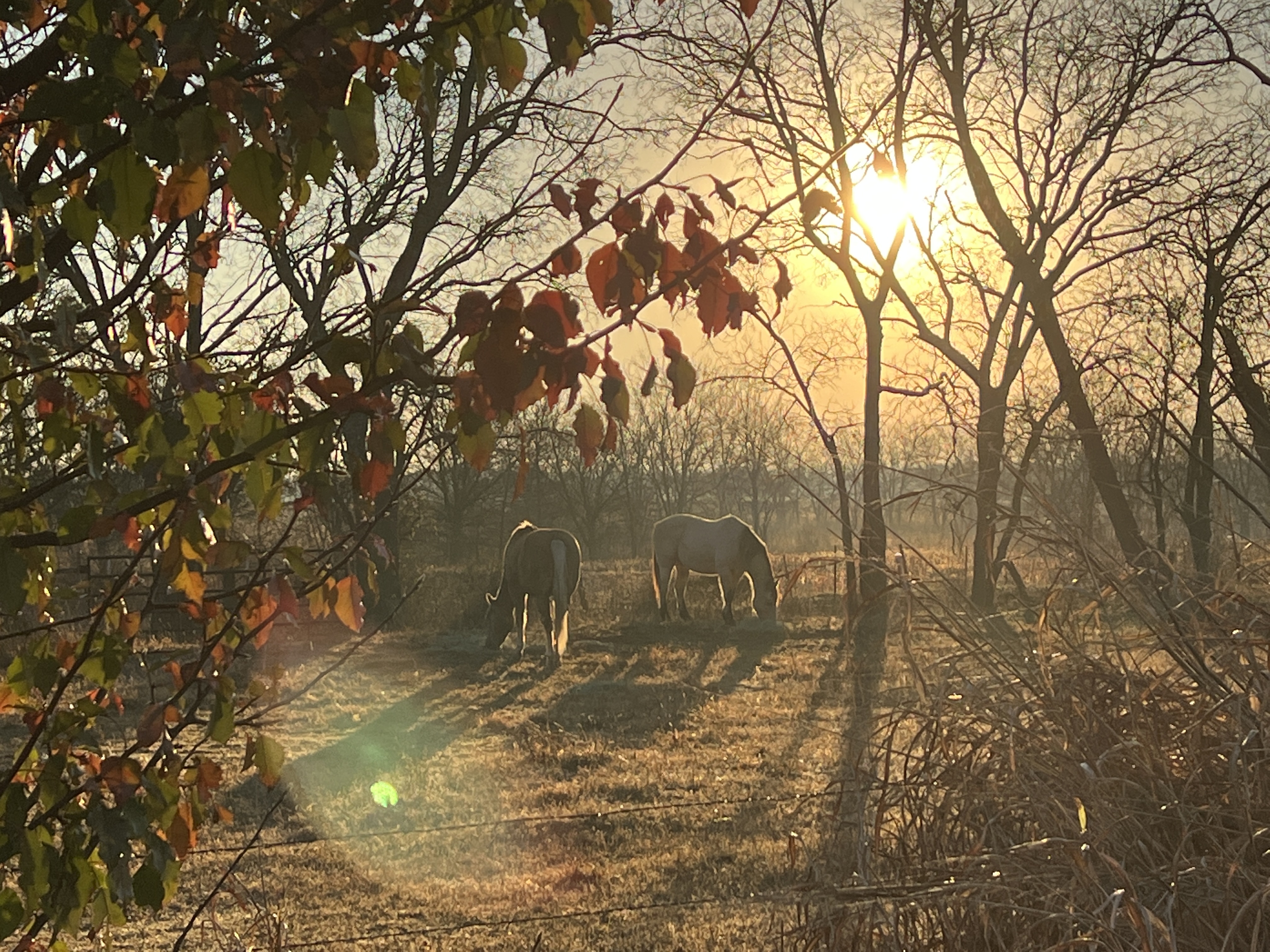 A great Texas Morning of Ransom and Buddy Eating Breakfast
---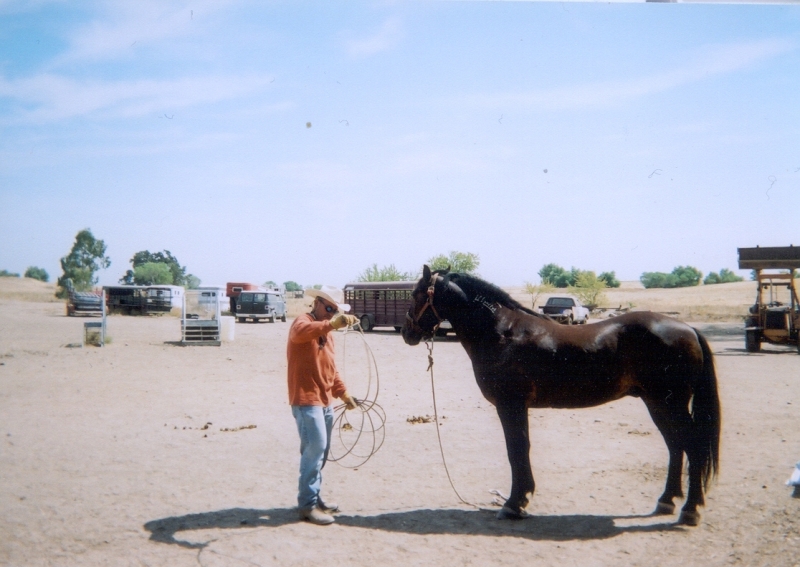 Rick and Tanner work on learning to ground tie, before he was mine, explains the feet
---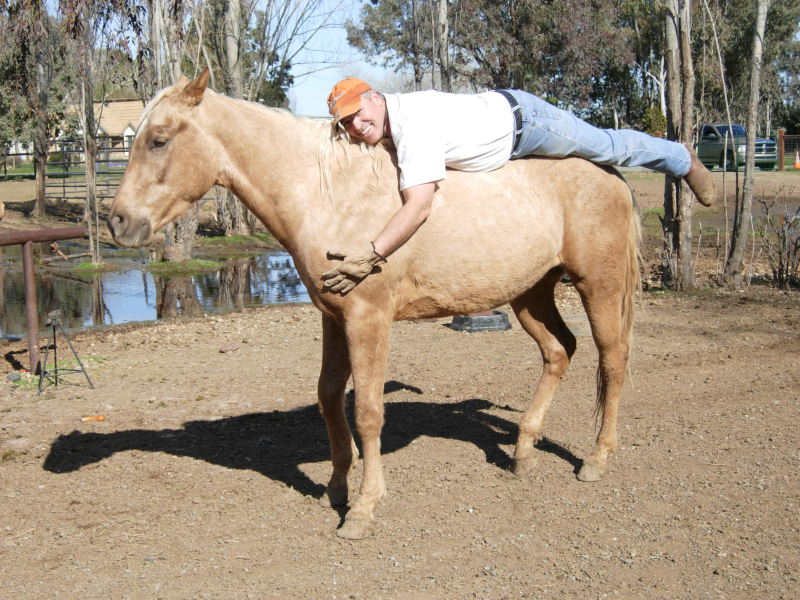 Rick and Buddy at two, Buddy learning to accept me on his back
---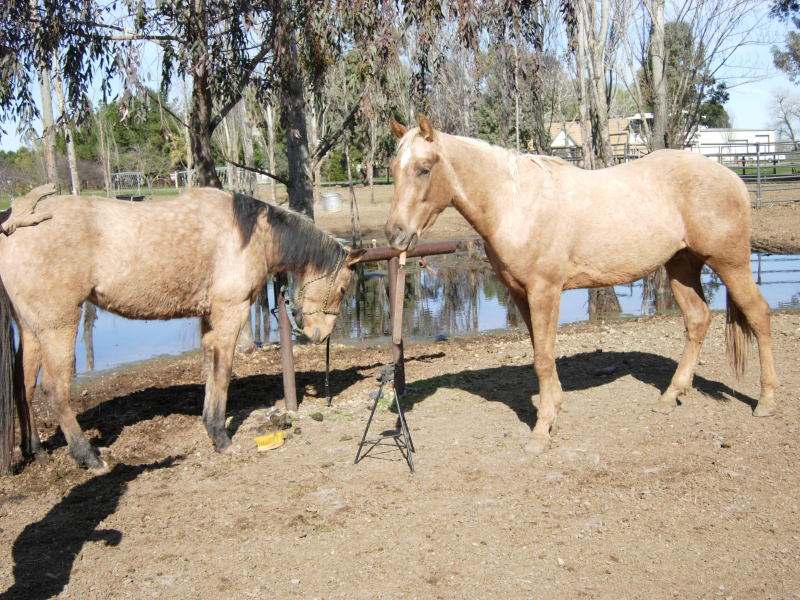 Buddy and his half sister doing feet work
---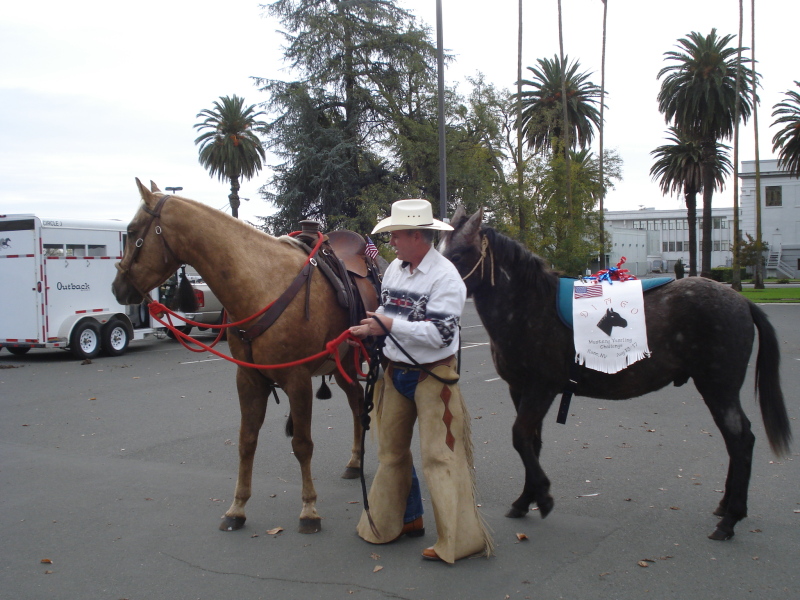 Rick, Buddy, Diago at a 2008 Parade
---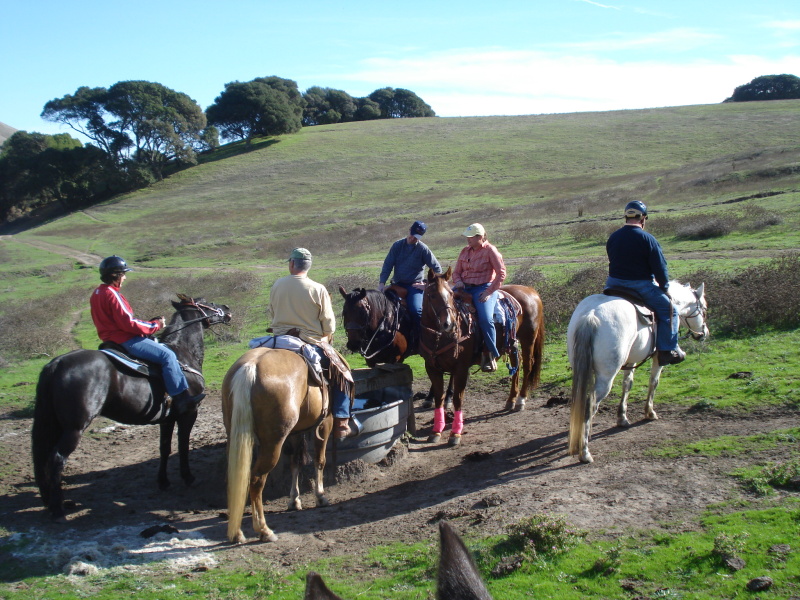 Trial ride at Lynch Canyon meeting at the watering hole
---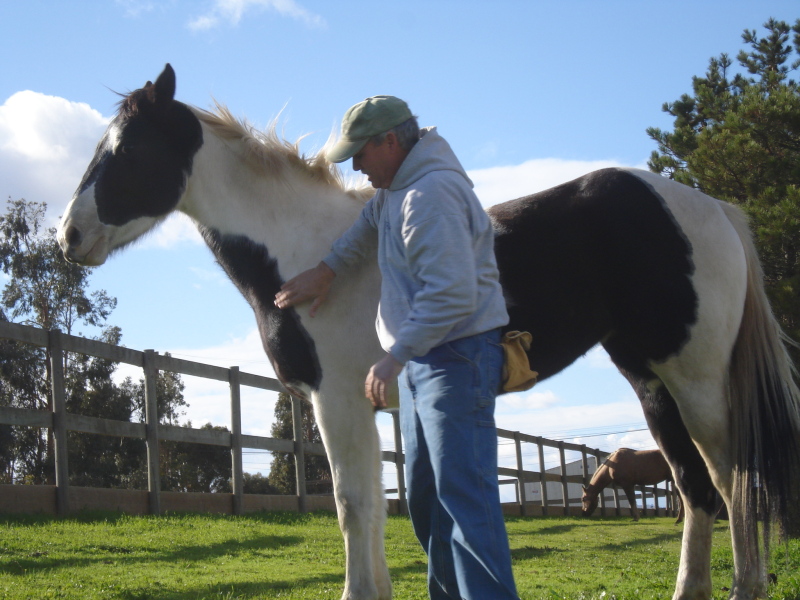 Rick and Dancer with Buddy in background
---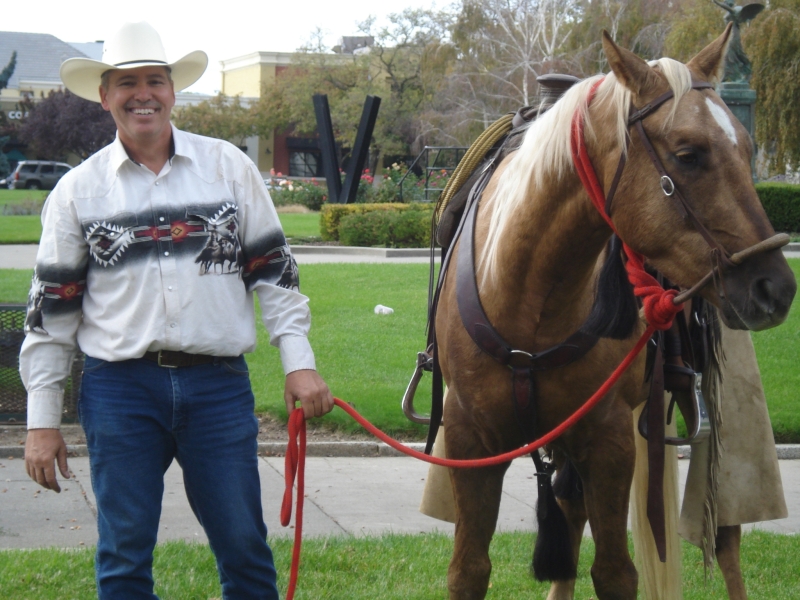 Rick and Buddy after Parade
---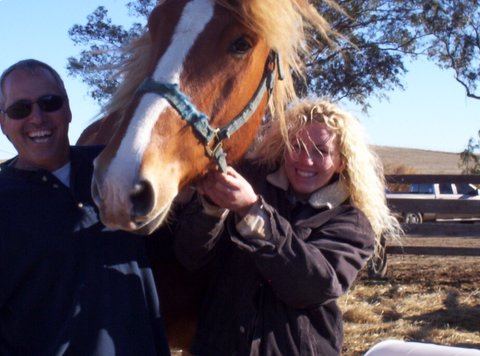 Hurcules not wanting his picture taken
---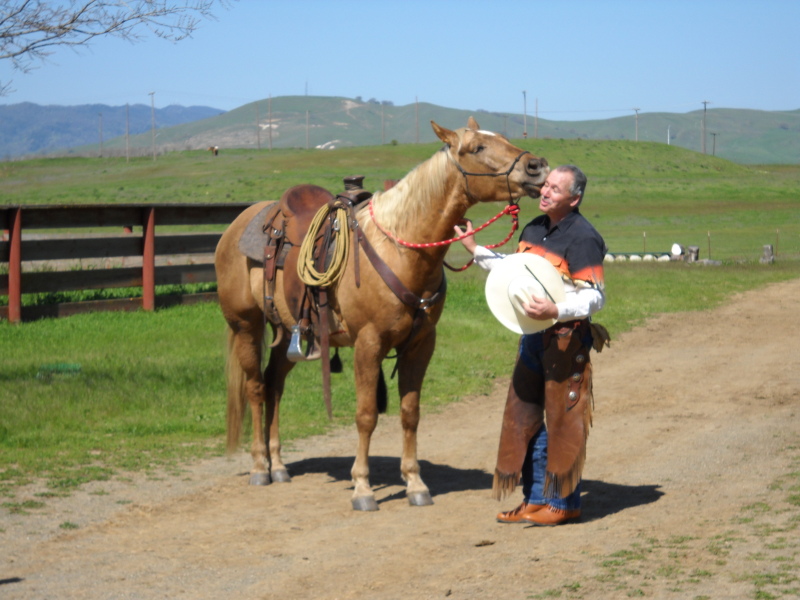 Buddy giving me a sloppy kiss.
---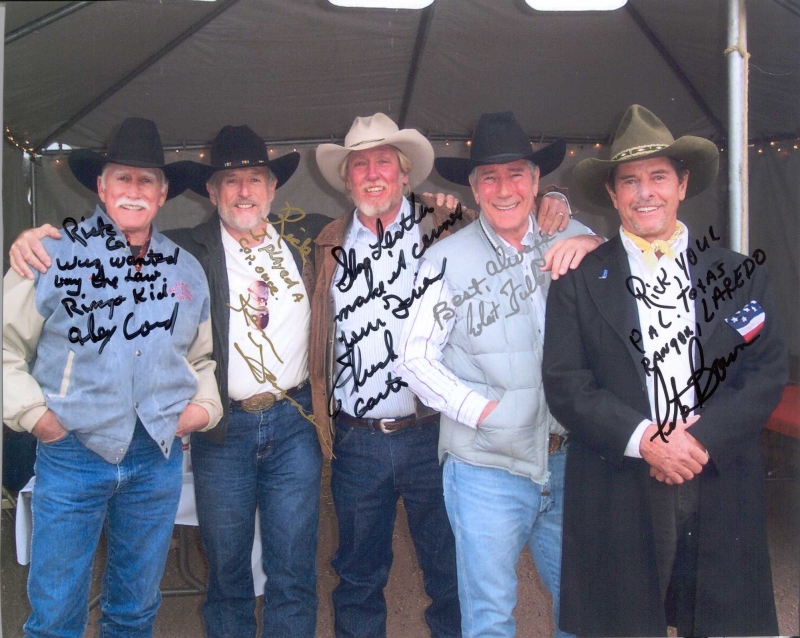 Above: Old TV Cowboys signed a picture for me.
From left to right:Alex Cord; Kenny Farmer; Chuck Carter; Robert Fuller; Peter Brown

The Guy In Middle, Chuck Carter, is the man that gave me Tanner (Mr. T).
---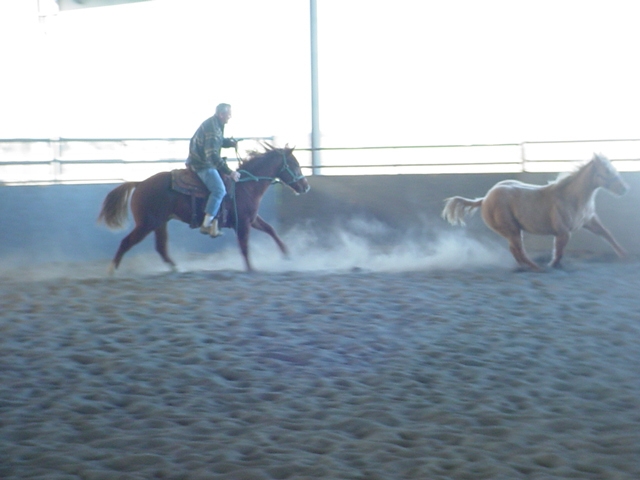 Rick starting a young stallion (still a littly bucky) while chasing Buddy when he was a youngster
---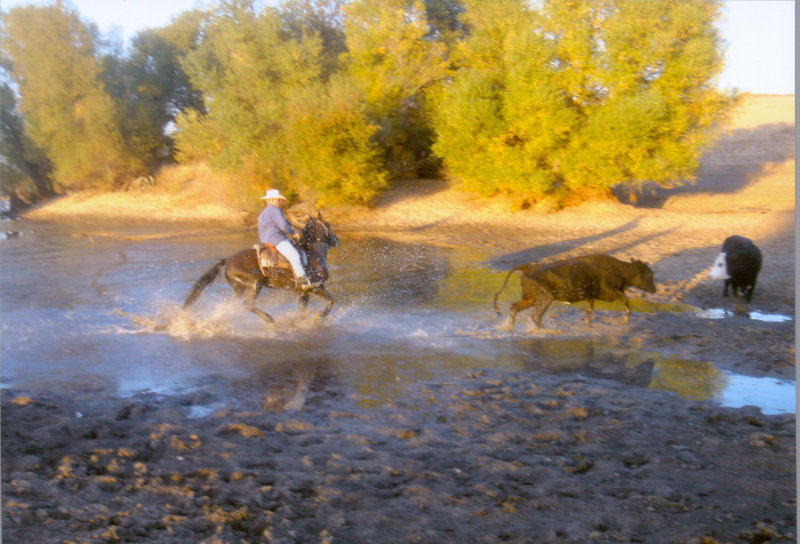 Rick and Tanner move cattle at "Four Aces"
---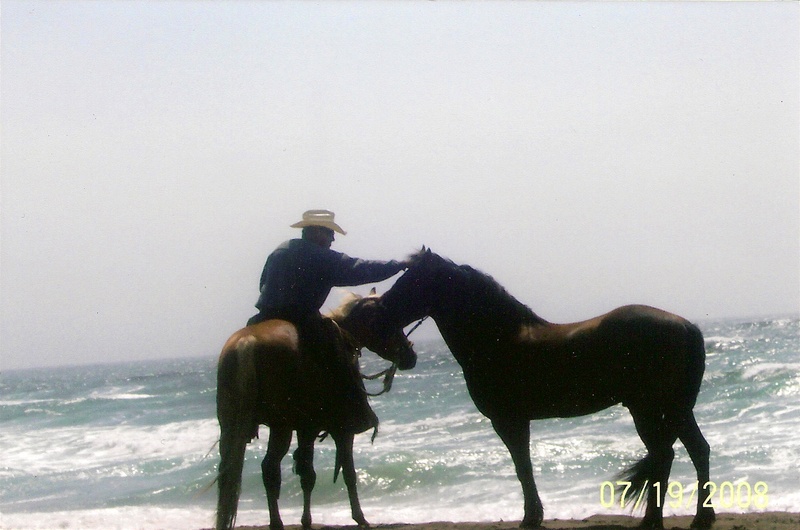 Buddy and Tanner at Bodega Bay, CA
---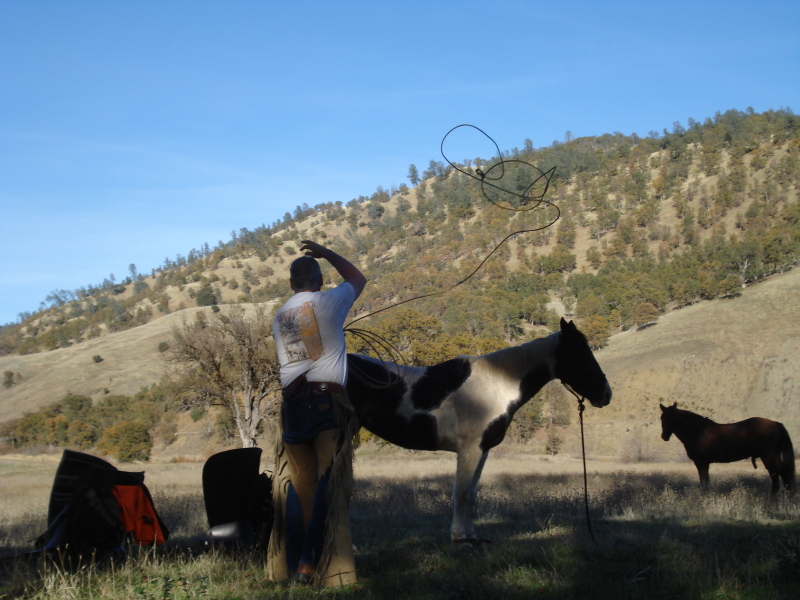 Getting some sacking out done while the horses rest for lunch
---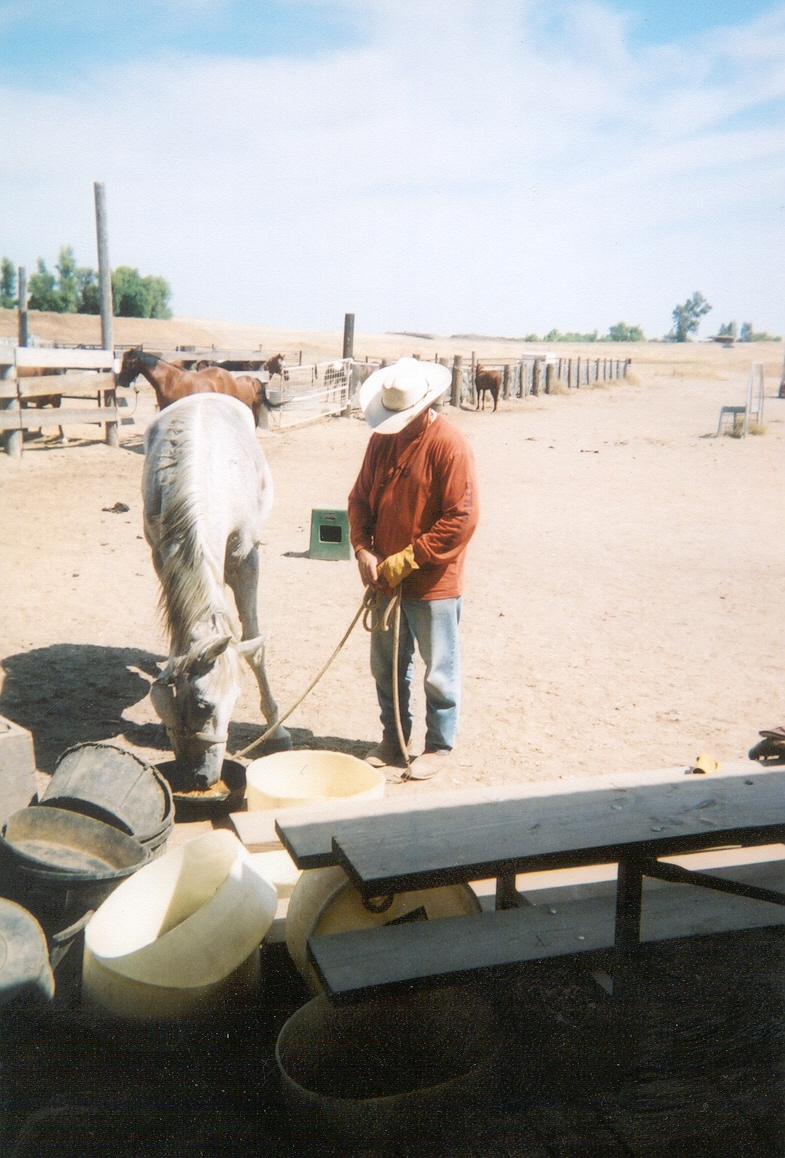 Speck (Tanner's Friend) gets a little grain
---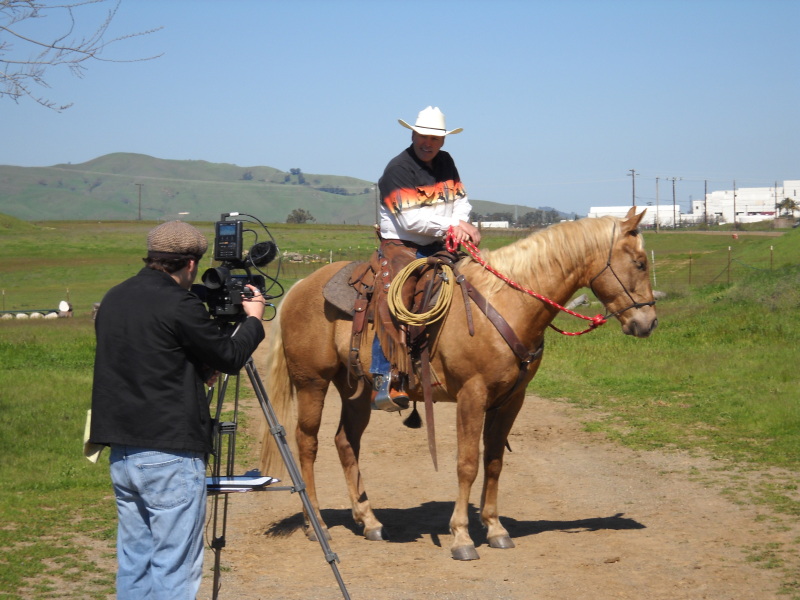 Rick and Buddy doing training videos.
---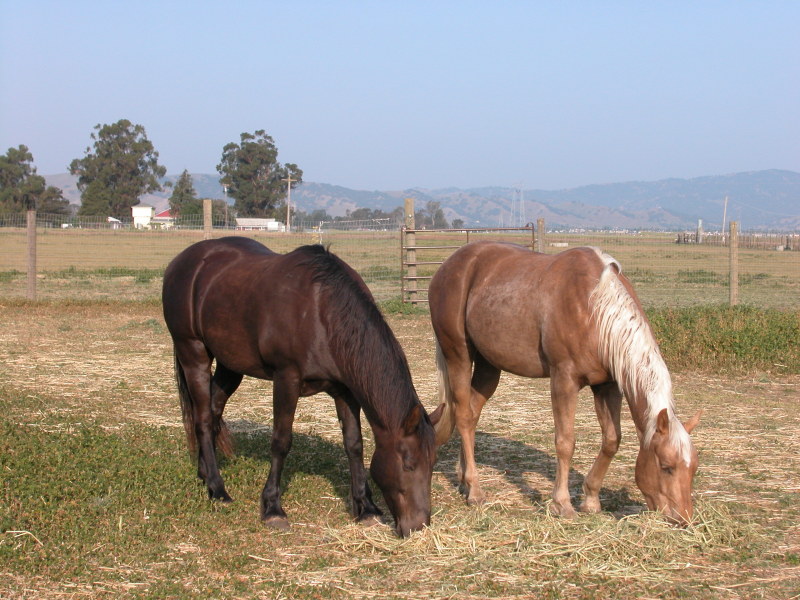 Tanner and Buddy enjoying some good Rye
---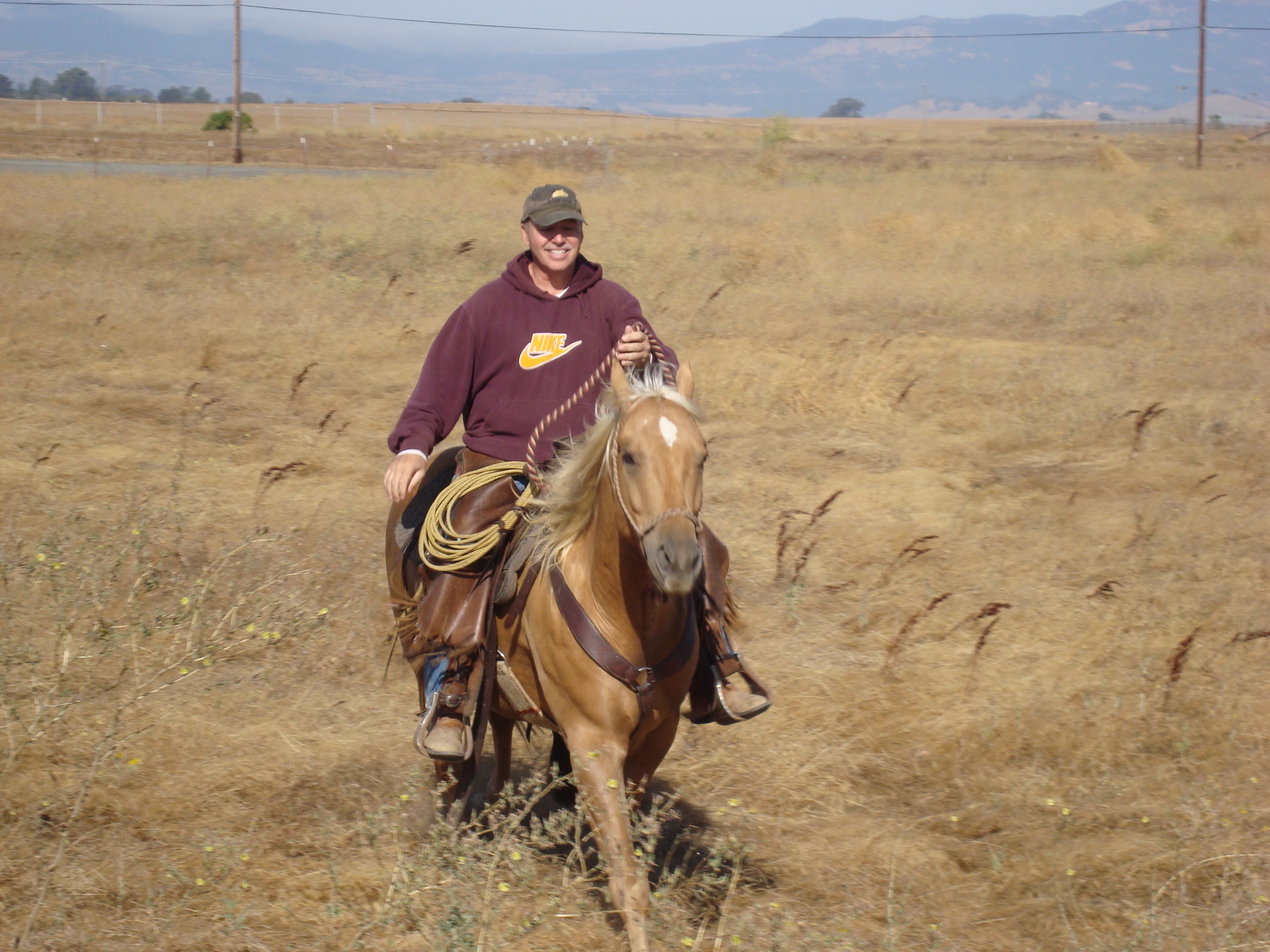 Buddy teaching Rick to ride with one-rein
Below is great drawing of me and Buddy doing some One Rein riding. Below the picture is the nice email I got from Julie who did this picture for me. Very nice and appreciated.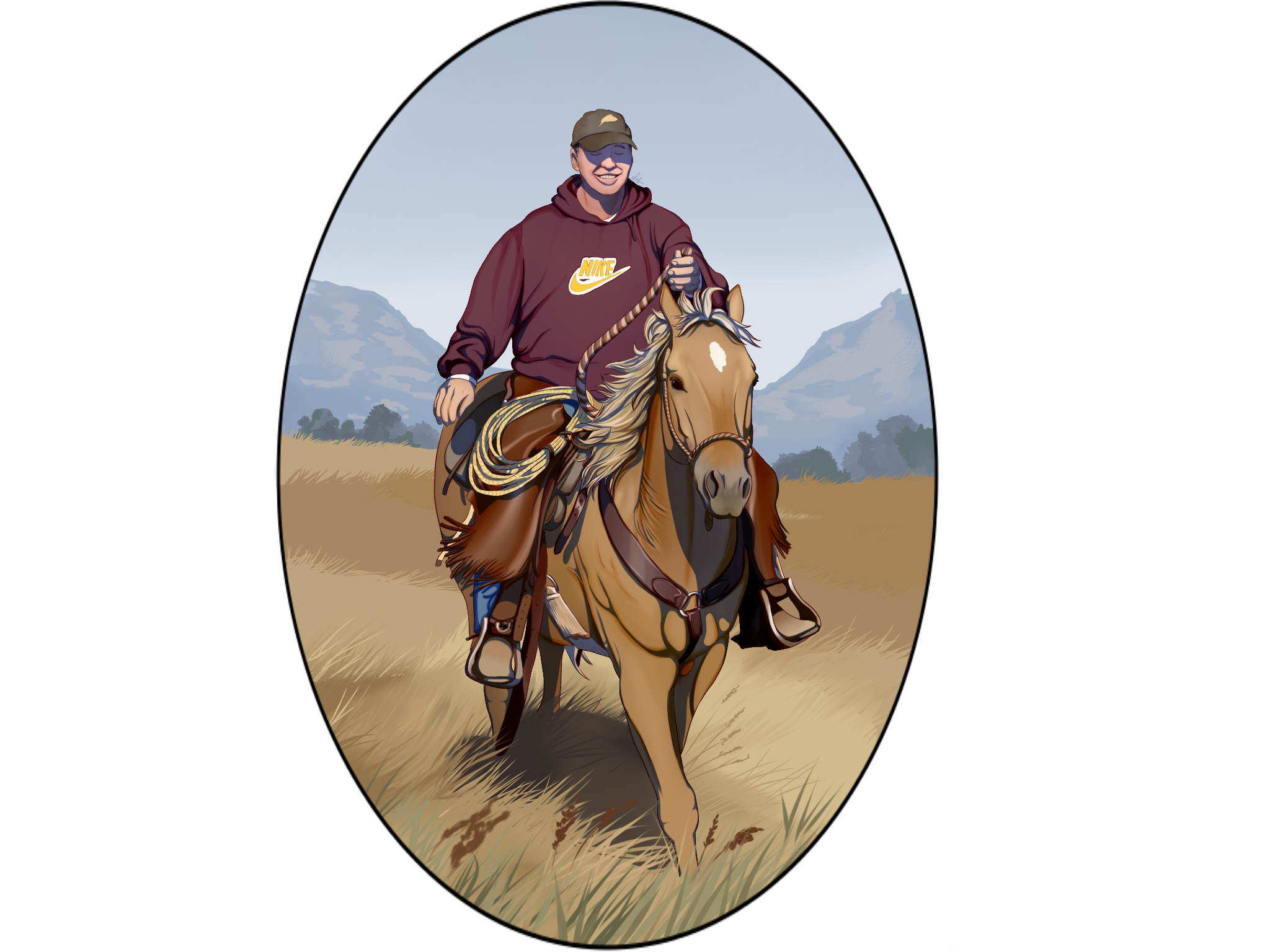 "EMAIL FROM JULIE"
Hi Rick!
My nae is July (Julie) Mays and I am your long time Russian fan. I have been following you for a long time on your youtube channel,whenever I need to get an advice I turn to your horsy site. You have no idea how helpful it was to me and my husband. I am a rider in the family but he did get to ride a few times. We absolutely love you and the work you do. giving out so much free gold and people still throwing dirt at it. oh well, their loss. Recently you have been addressing an issue that there is too many bullies coming your way, I wanted to give you back some love instead. I hope you like my art, but if you dont... I will guilt trip you into it! :D I worked three days on it! And yeah... it is Buddy. How funny, I love listening to you talk whenever I draw on my tablet. So one time, in the mid way of me working on you and Buddy Boy I herd you say "I don't know why everybody is always asking about Buddy and not Mr T." Or some thing like that... Well, here is another one of Buddy for you! LOL I was going to do one of Mr T as well but I wanted to send this one first to you.
---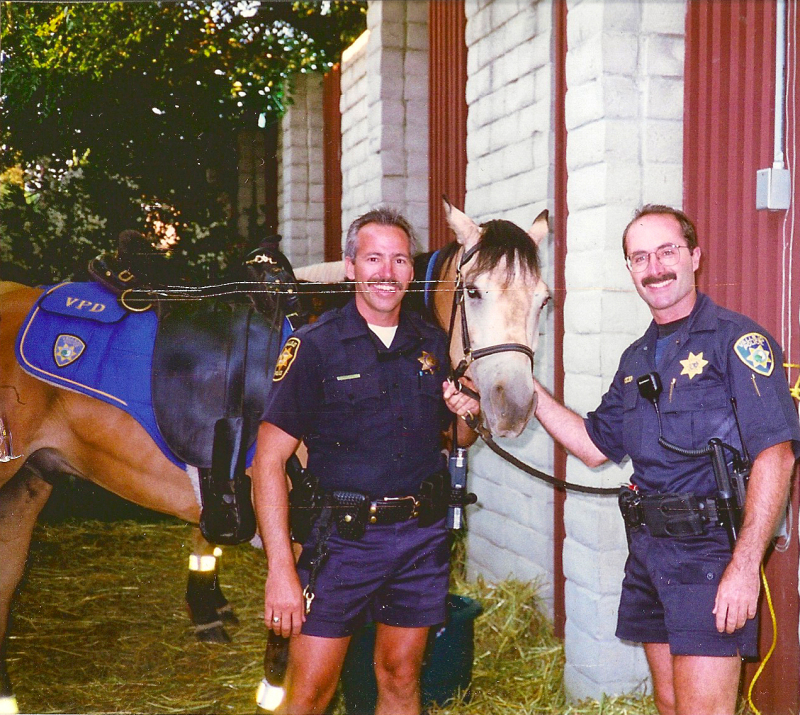 Rick and Kel at Vallejo Police Department, CA, 1994
---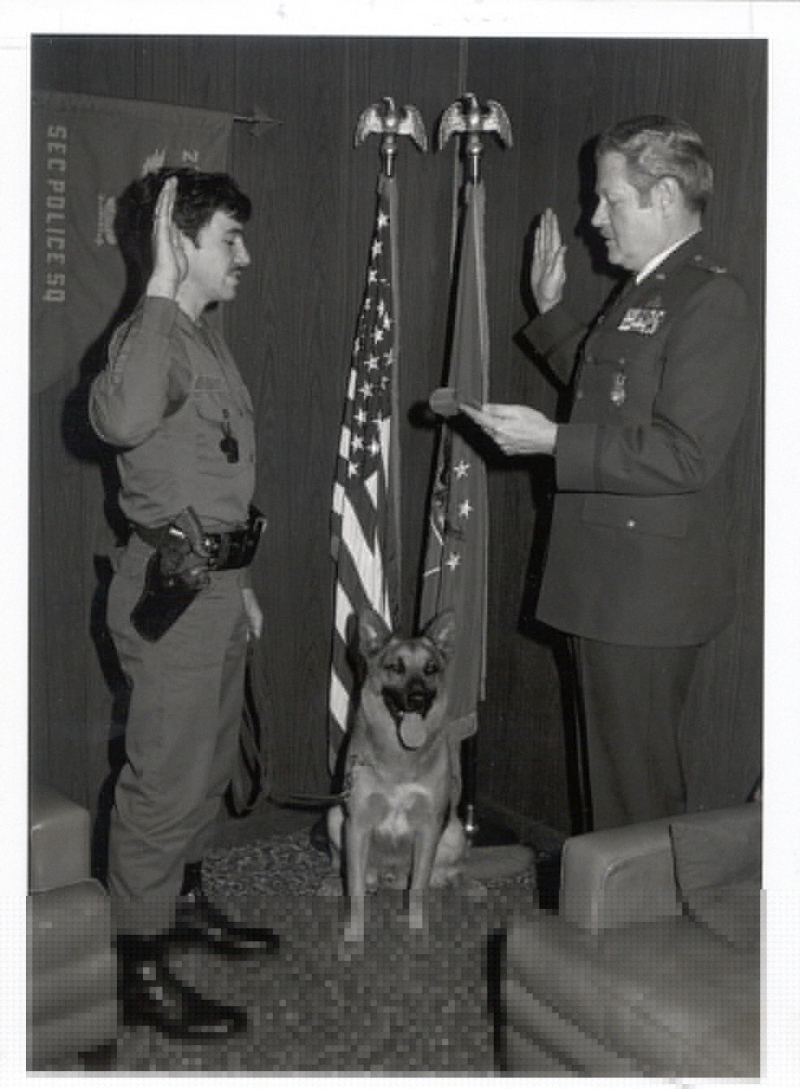 Rick in his younger days reenlisting in the USAF with his friend and best commander, Colonel Ralph E. Fisher and his best police dog "Herc".
---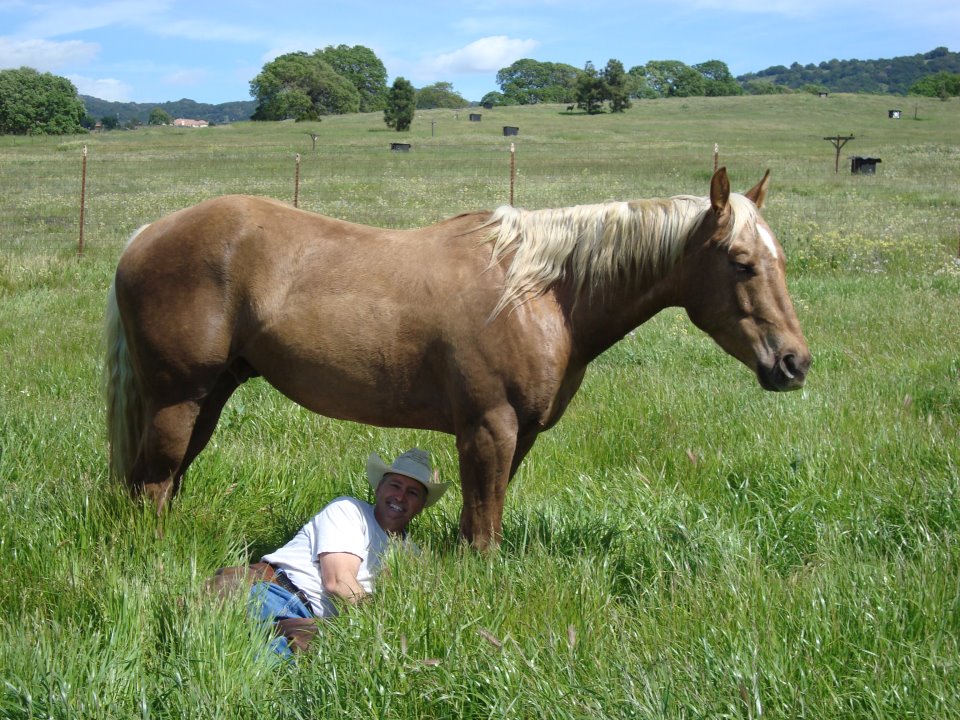 Buddy resting after ride Me getting some shade
---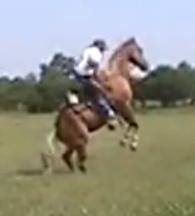 Buddy doing his High O Silver impersonation
---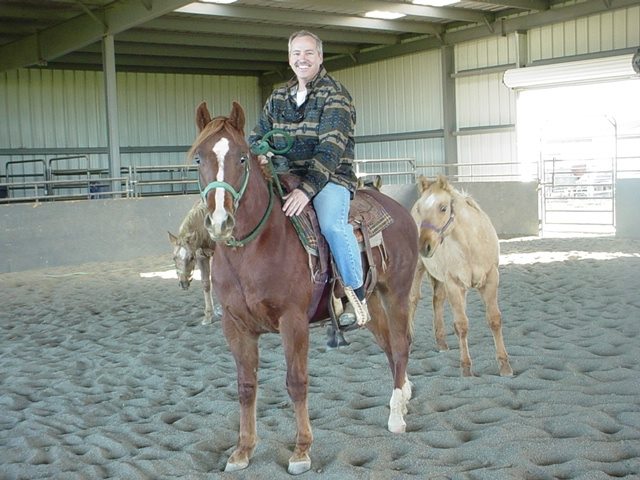 Me riding a young stallion with halter with Buddy and his sister as babies. Buddy is behind horse to my right
---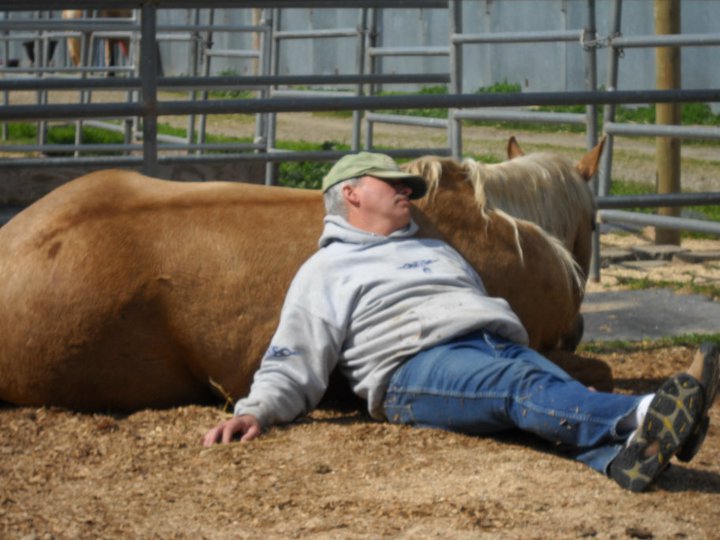 Buddy and Me taking a nap
---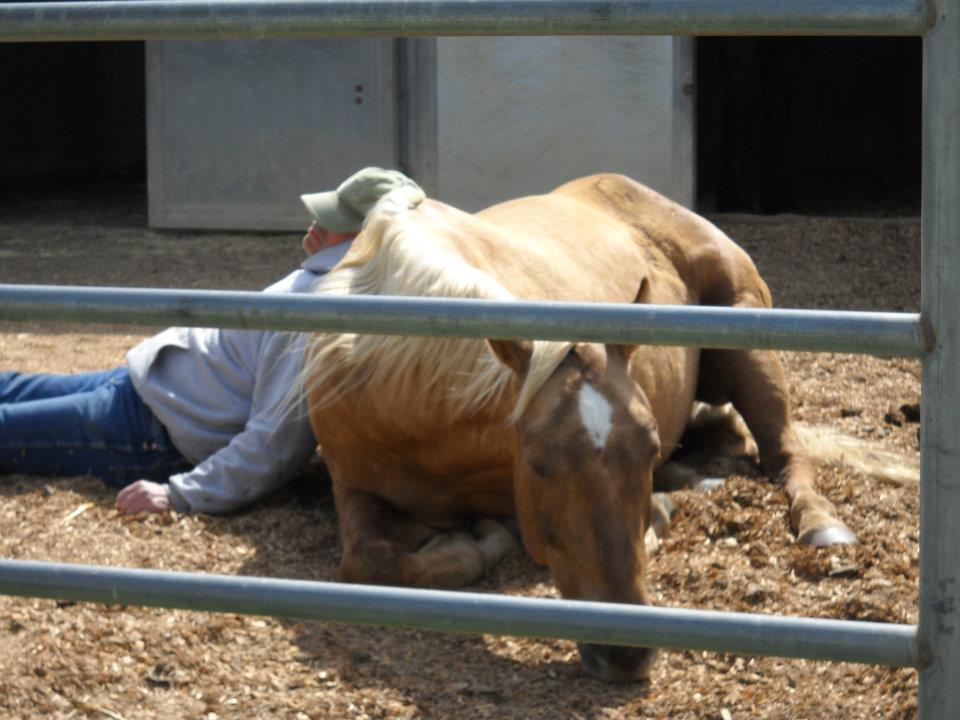 Buddy and Me taking a nap
---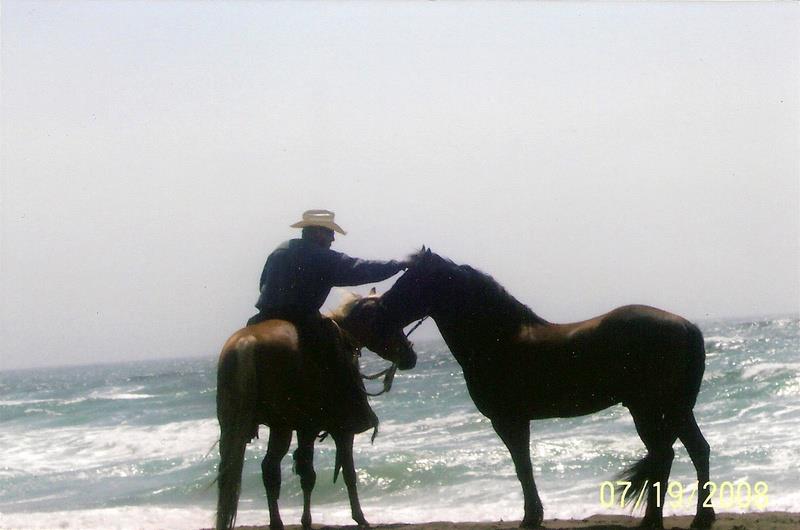 Buddy, Mr. T and Me at the beach
---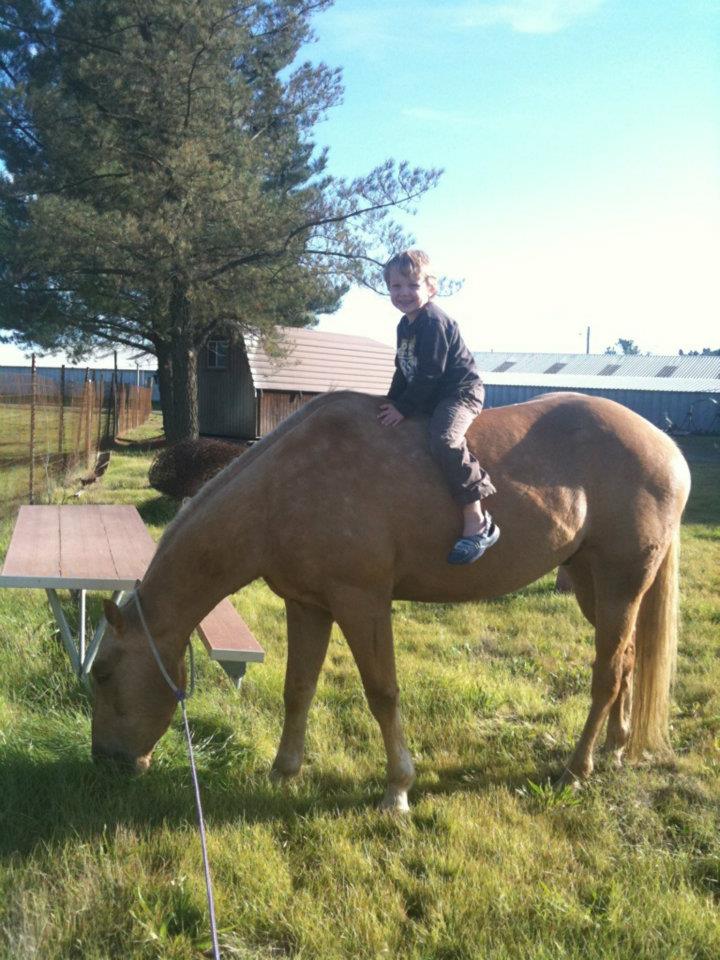 Buddy giving his friend a ride
---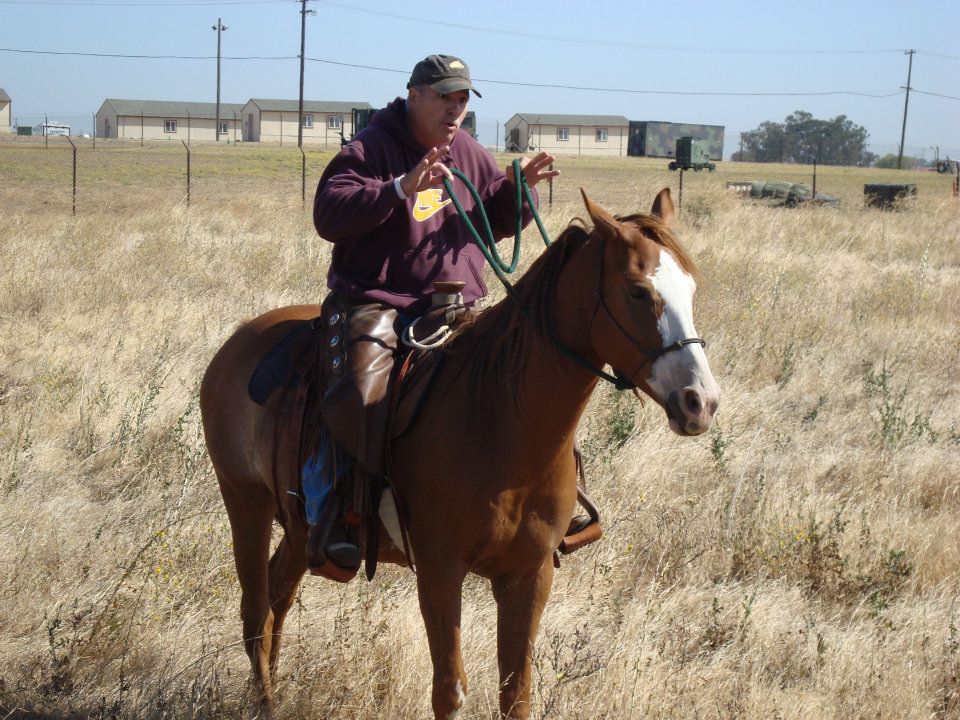 Me riding a horse first time with NO BIT, he did great. Of course his owner said he could not do it.
---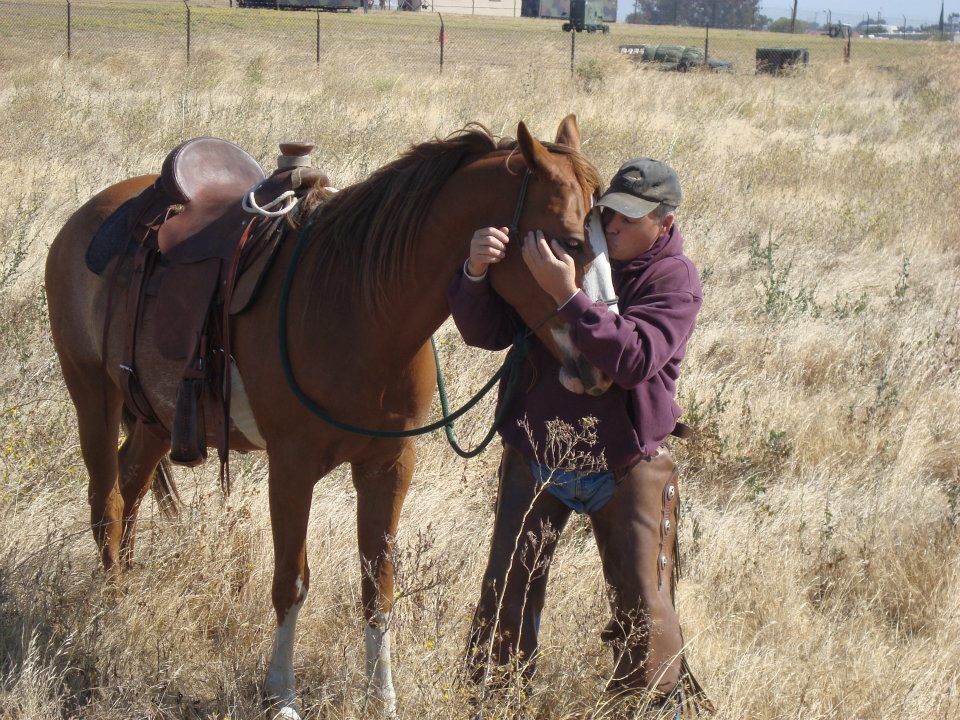 Me saying thanks to this horse for doing great for his first ride with NO bit and just a halter.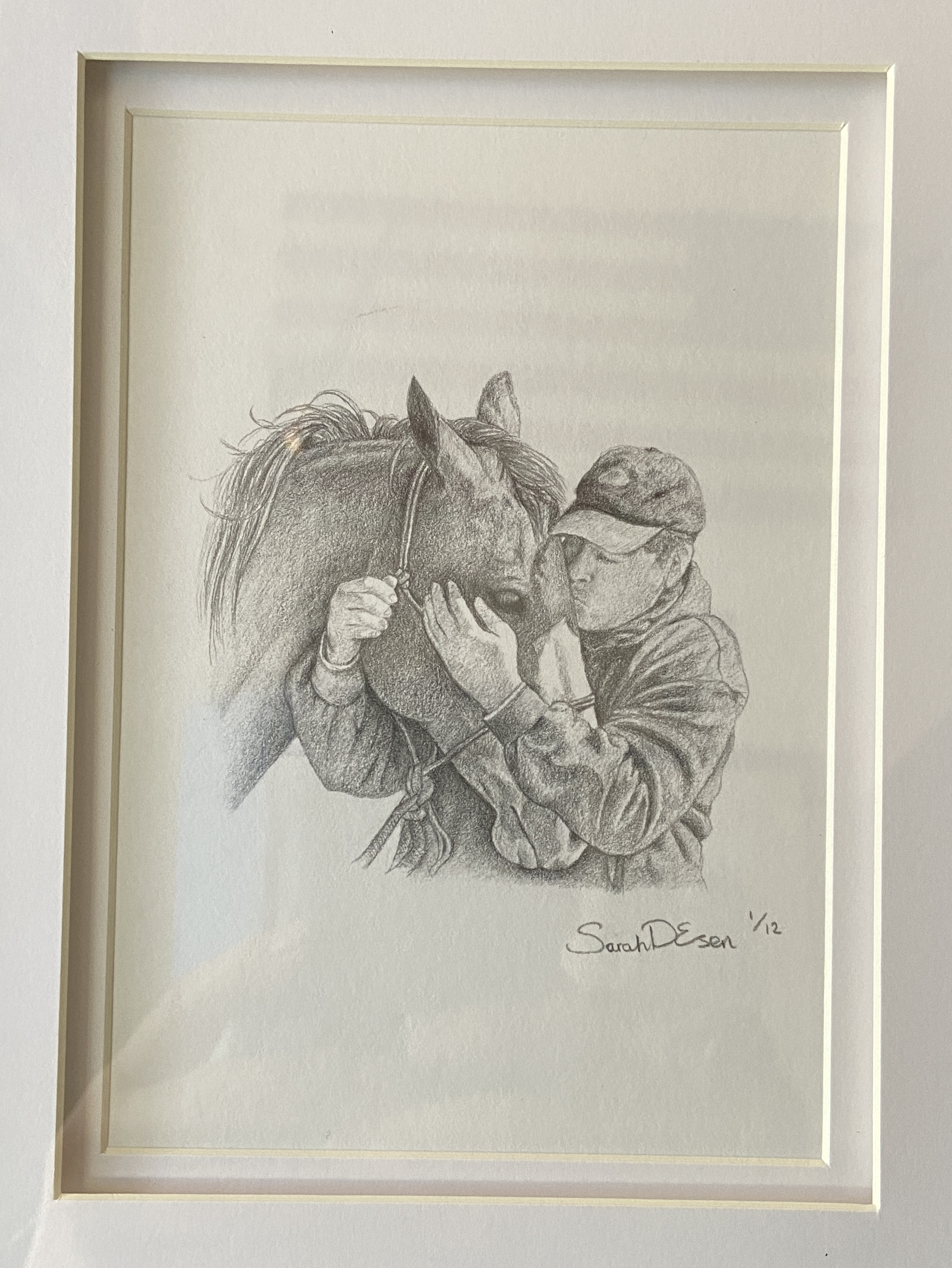 This is pencil art sent to me from the above pic, very nice job.
---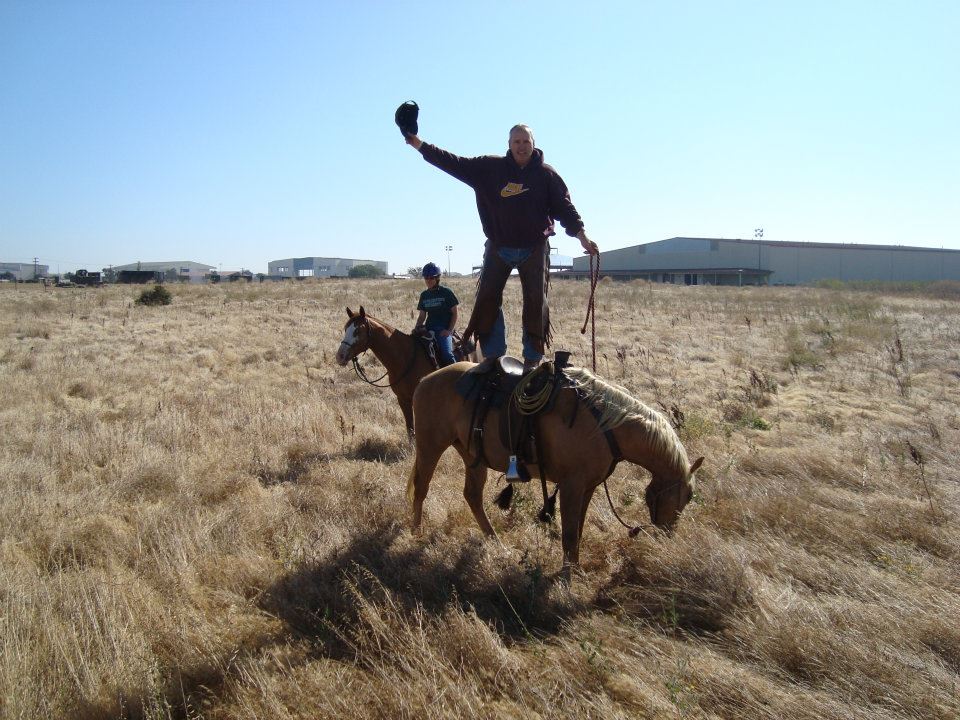 Riding Buddy with ONE rein and standing on him. Horse behind Buddy is horse I had just rode with No bit and now his owner was riding with No bit.
---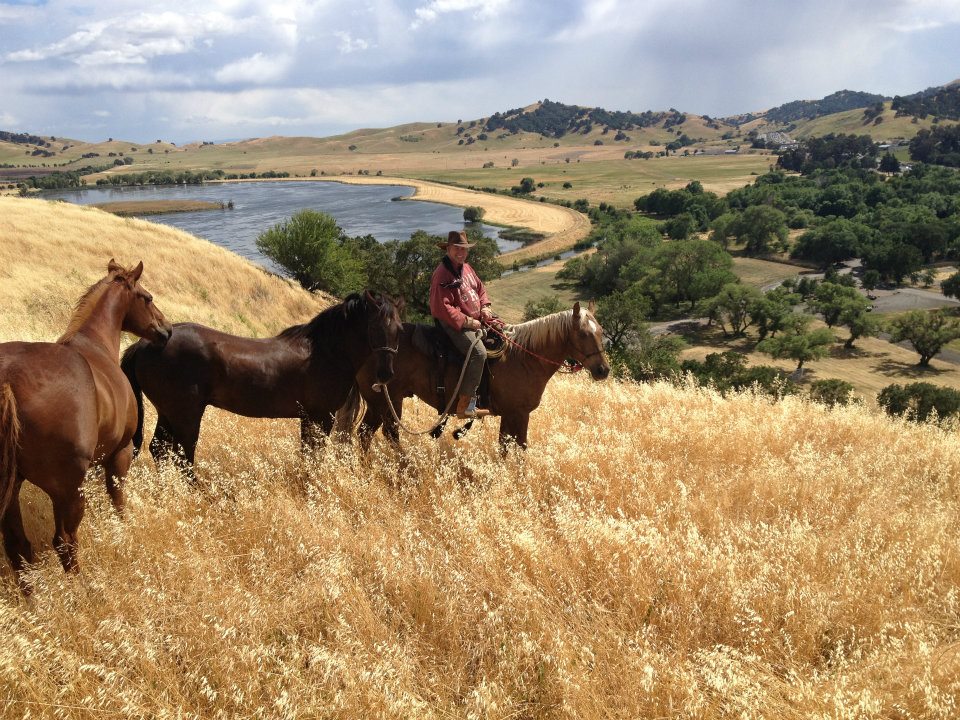 Riding Buddy while ponying Mr. T with another wild horse running loose.
---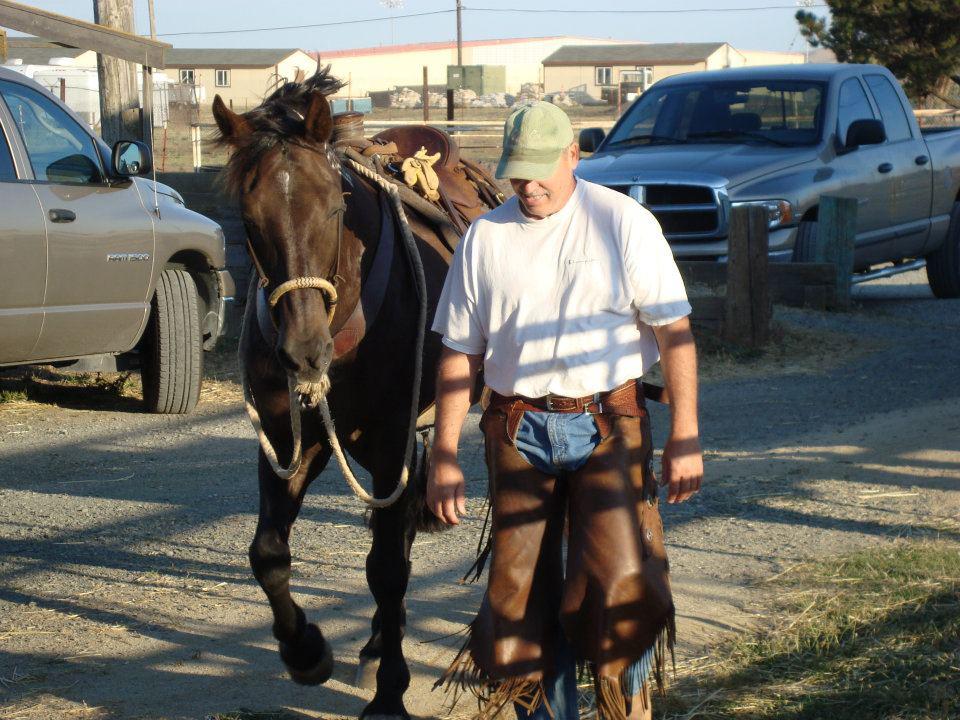 Me and Mr. T walking back from a ride.
---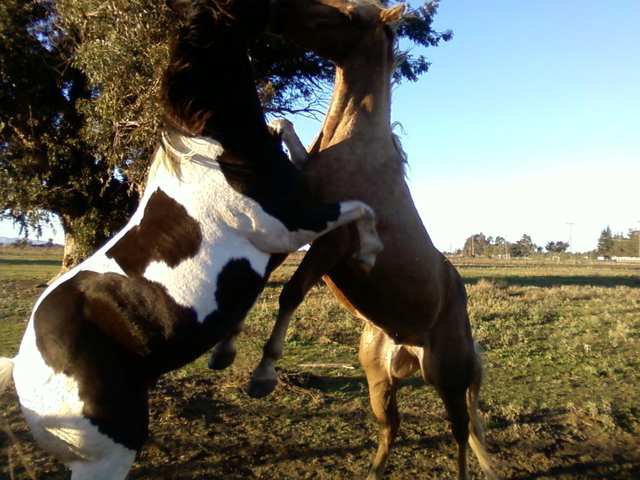 Buddy playing with his friend Roperdog
---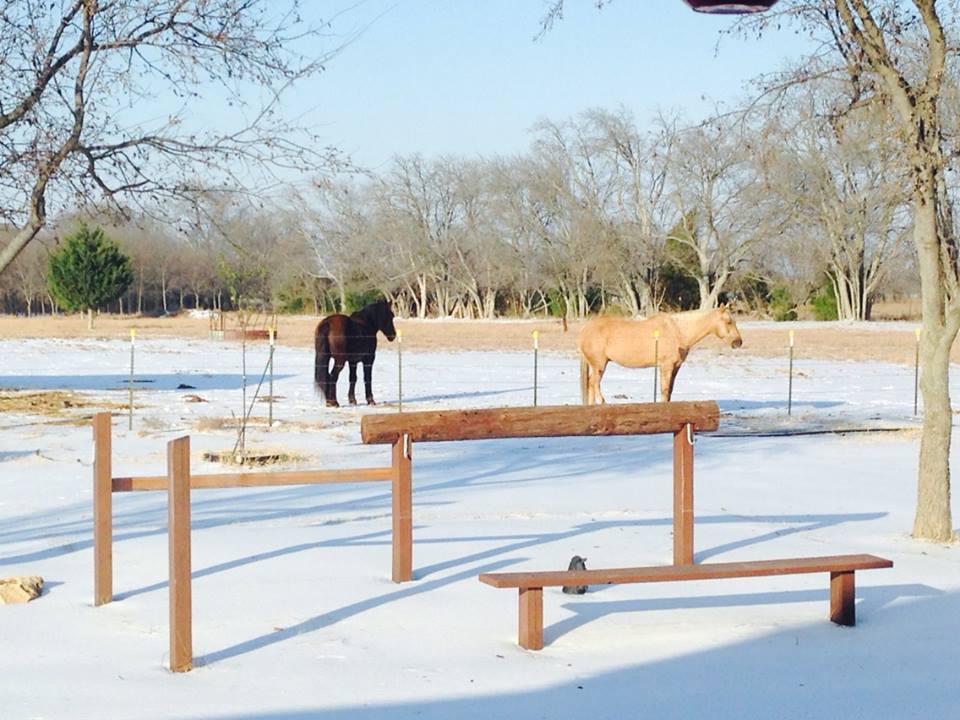 Buddy and Mr. T in their first Texas Snow
---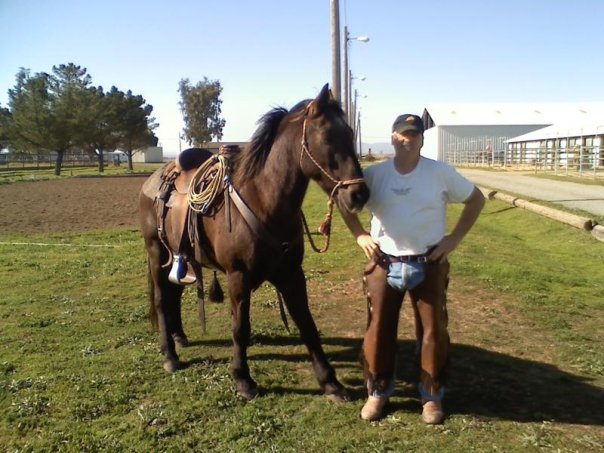 Me and Mr. T before a ride
---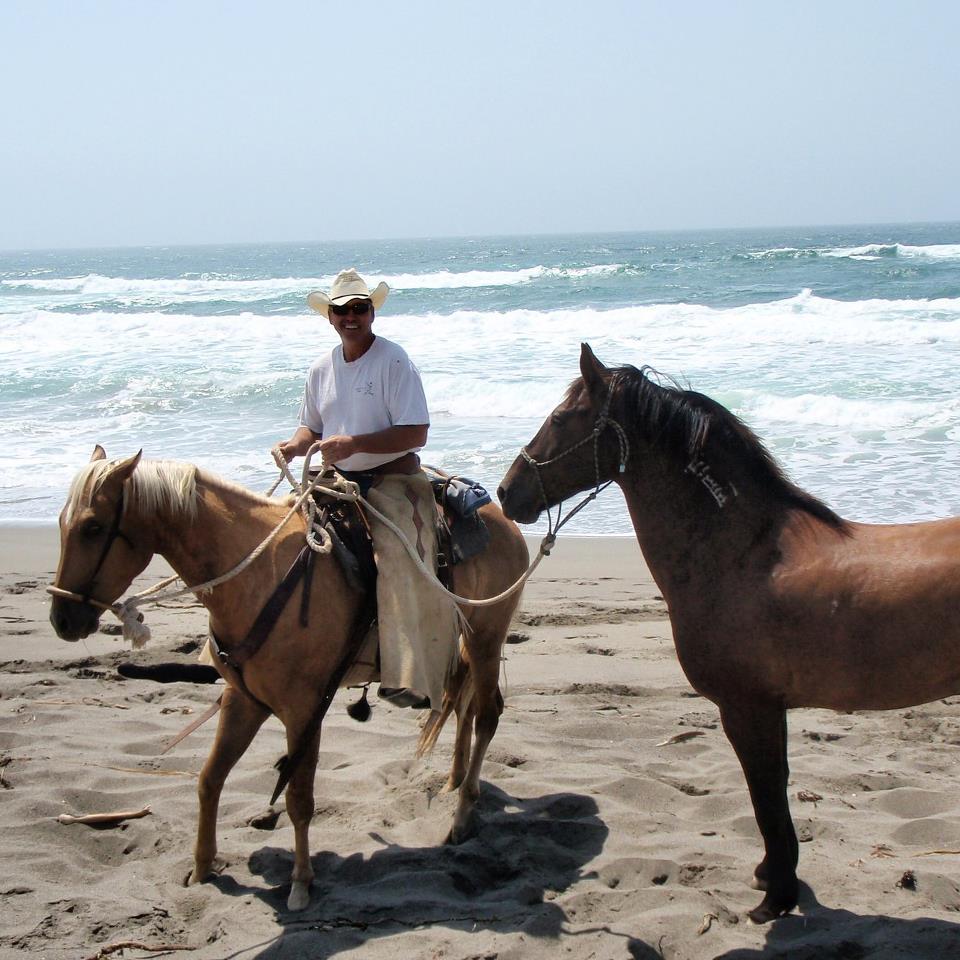 Me riding Buddy on the beach with Mr. T
---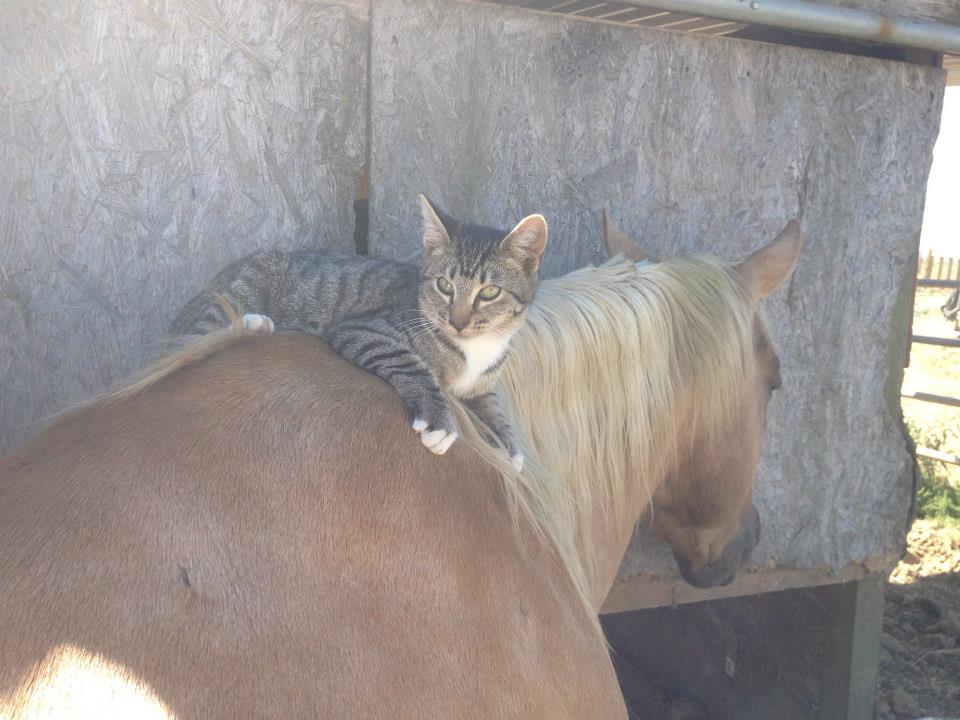 Buddy relaxing with his kittie friend
---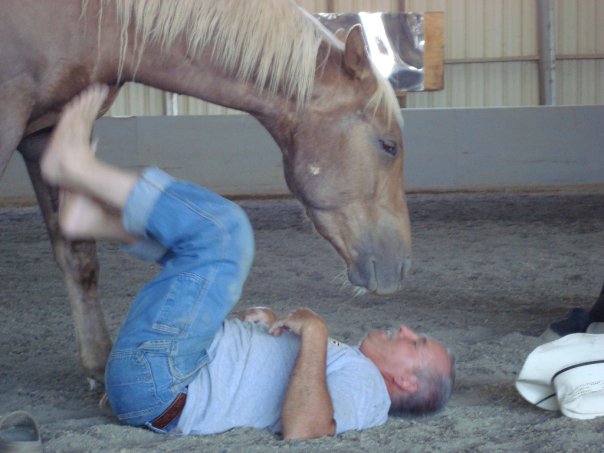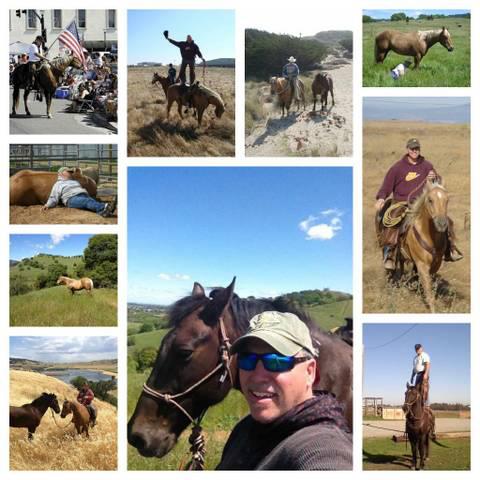 A nice viewer made this collection of pictures for me.
---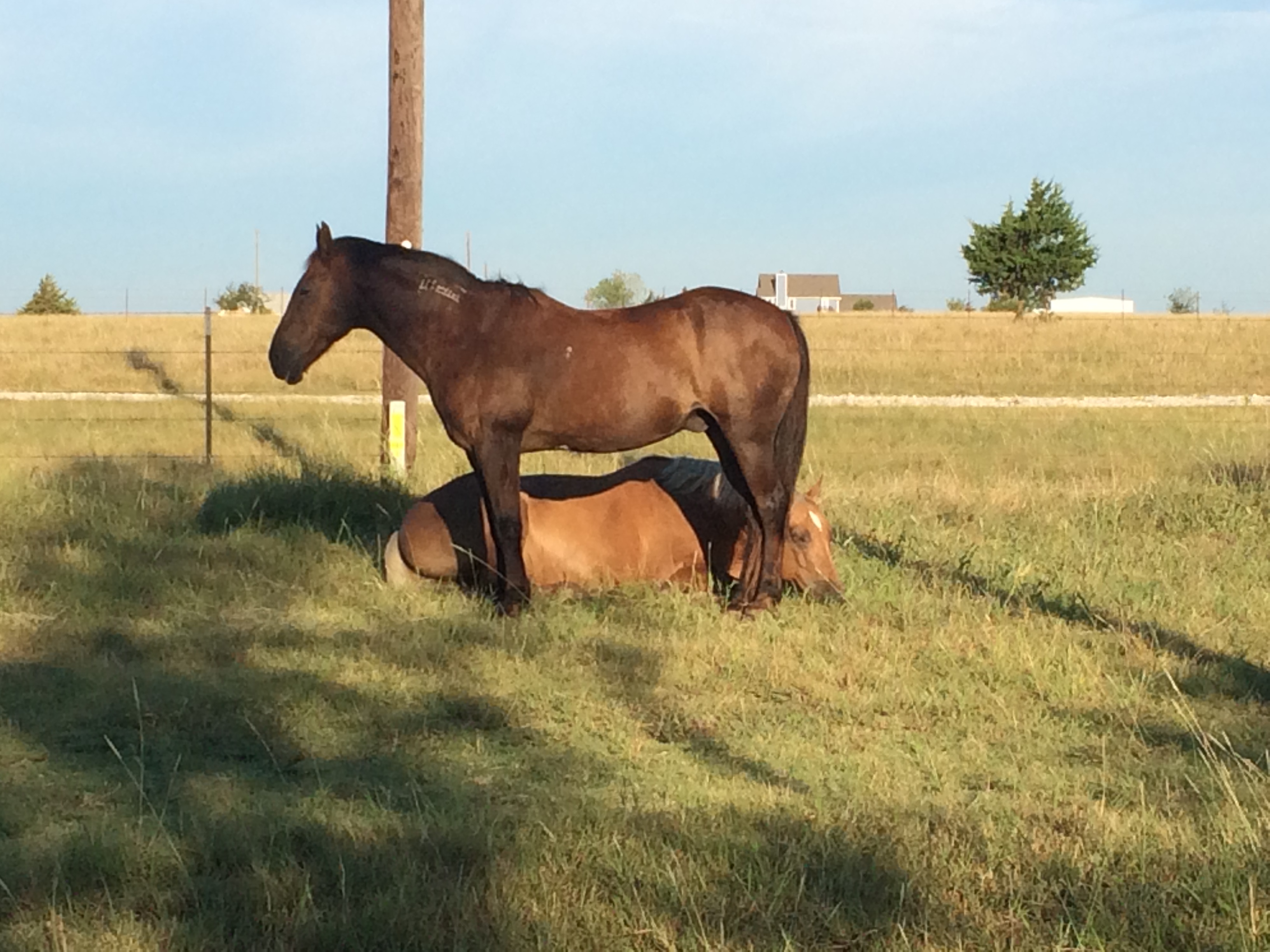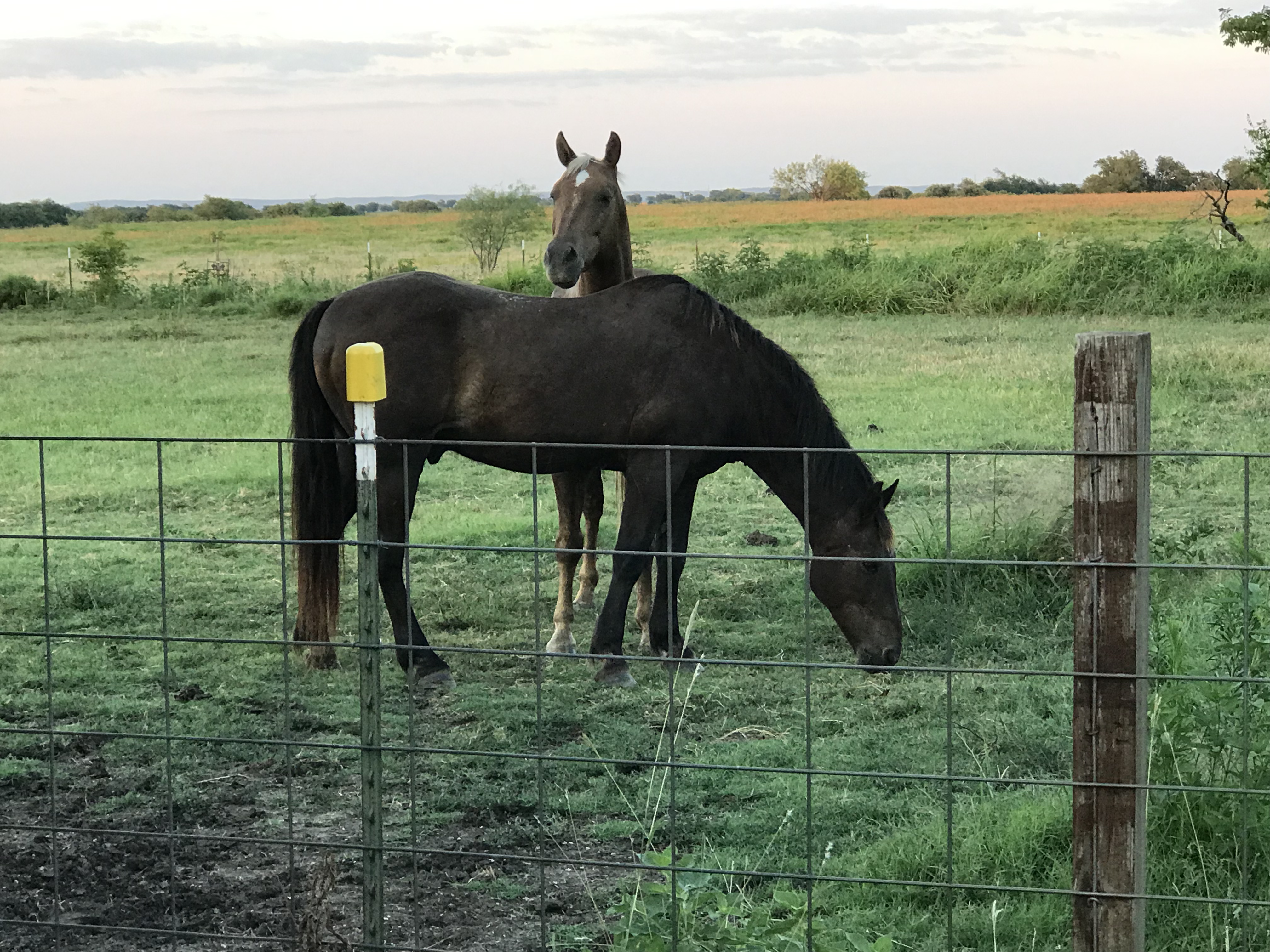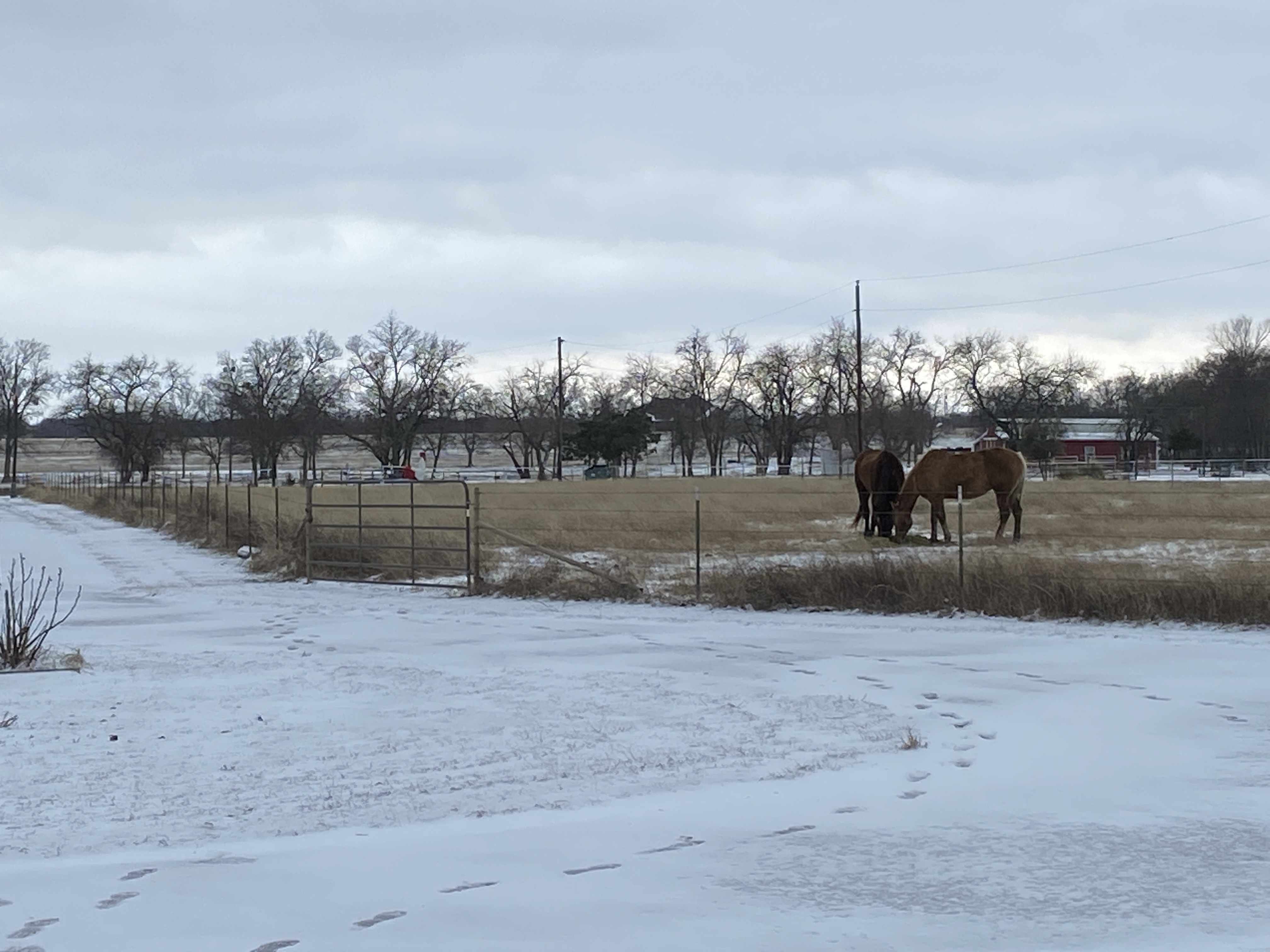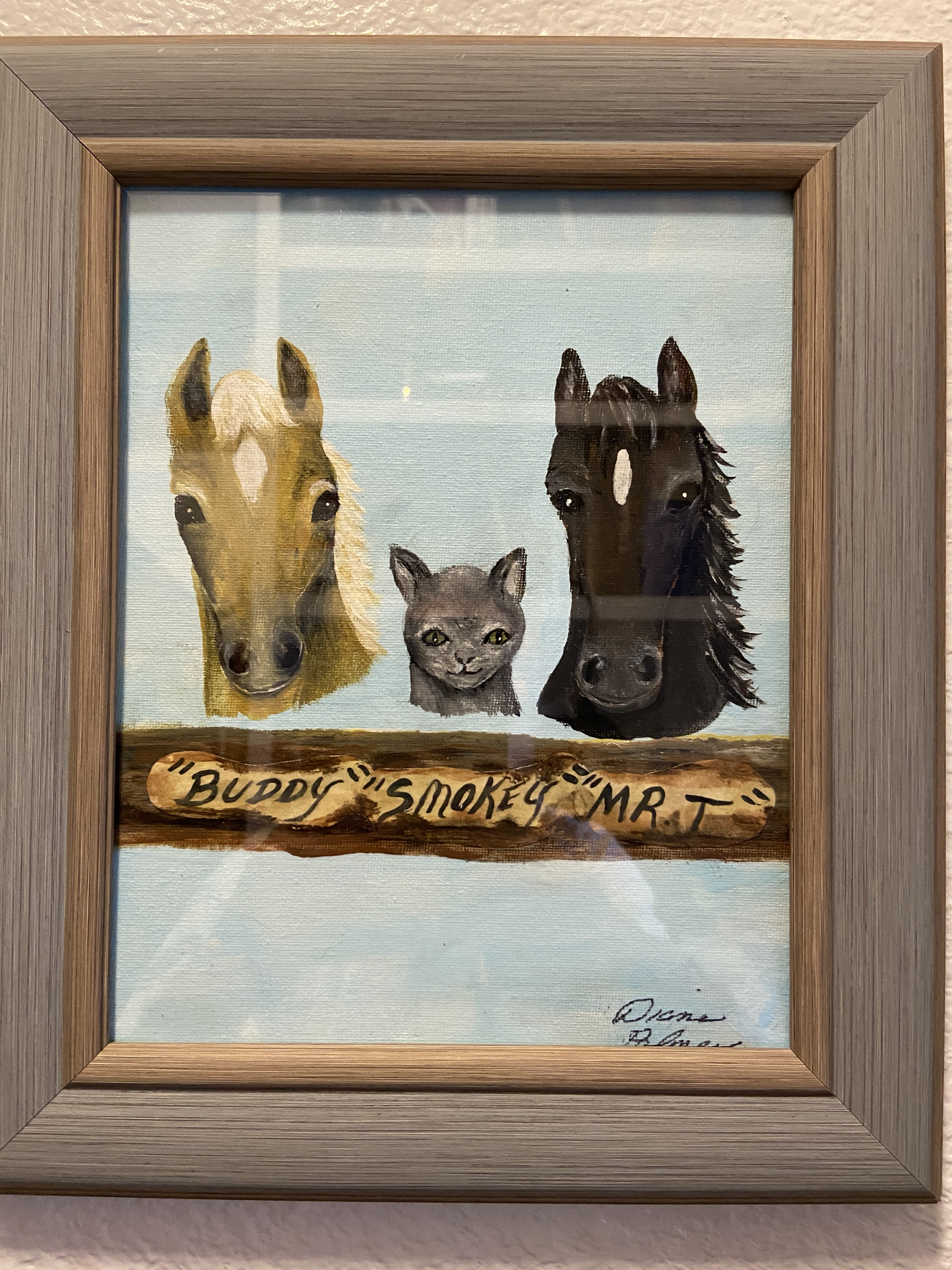 The pic above is a great painting done by Diane Palmer, one of my YouTube viewers. Thanks...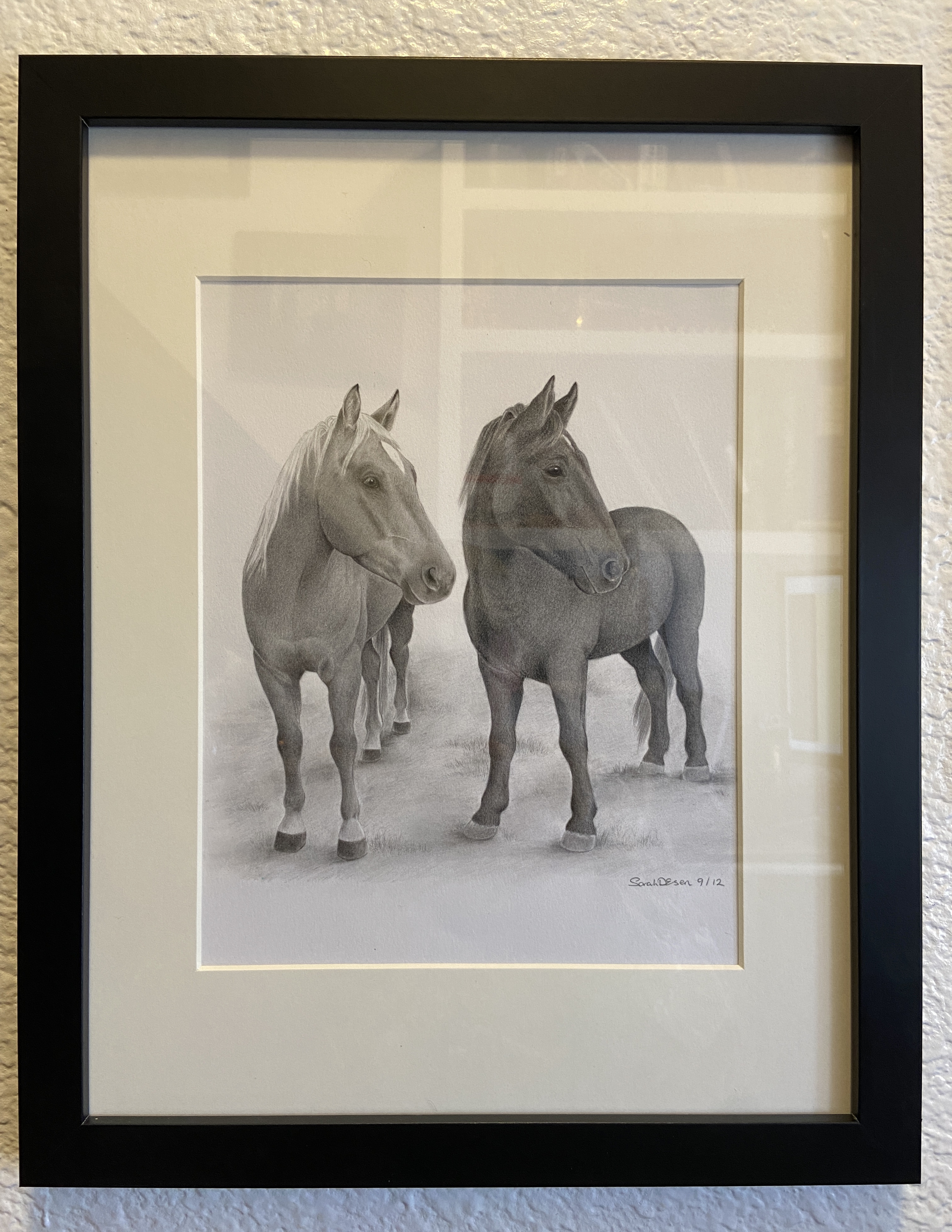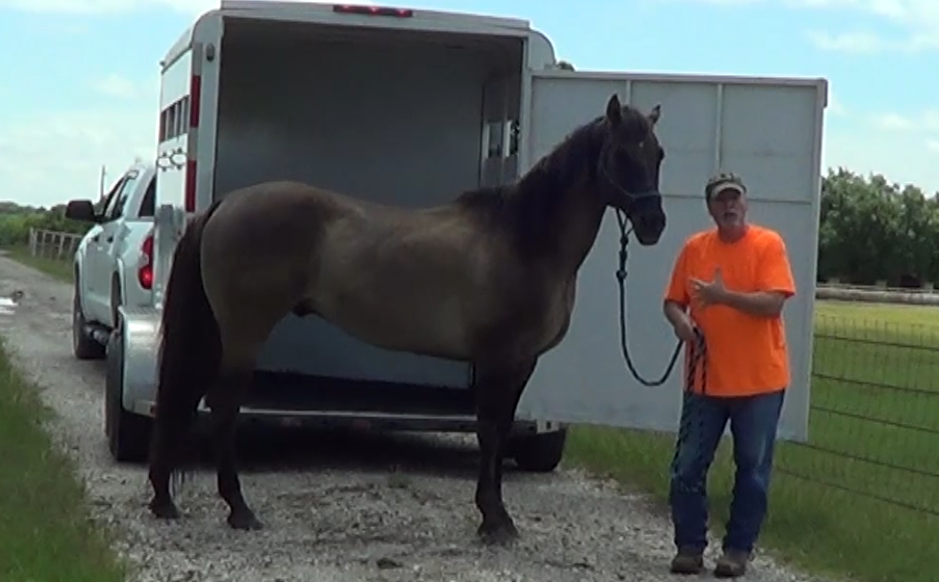 I am Working with Odin on Trailer Loading, Great horse.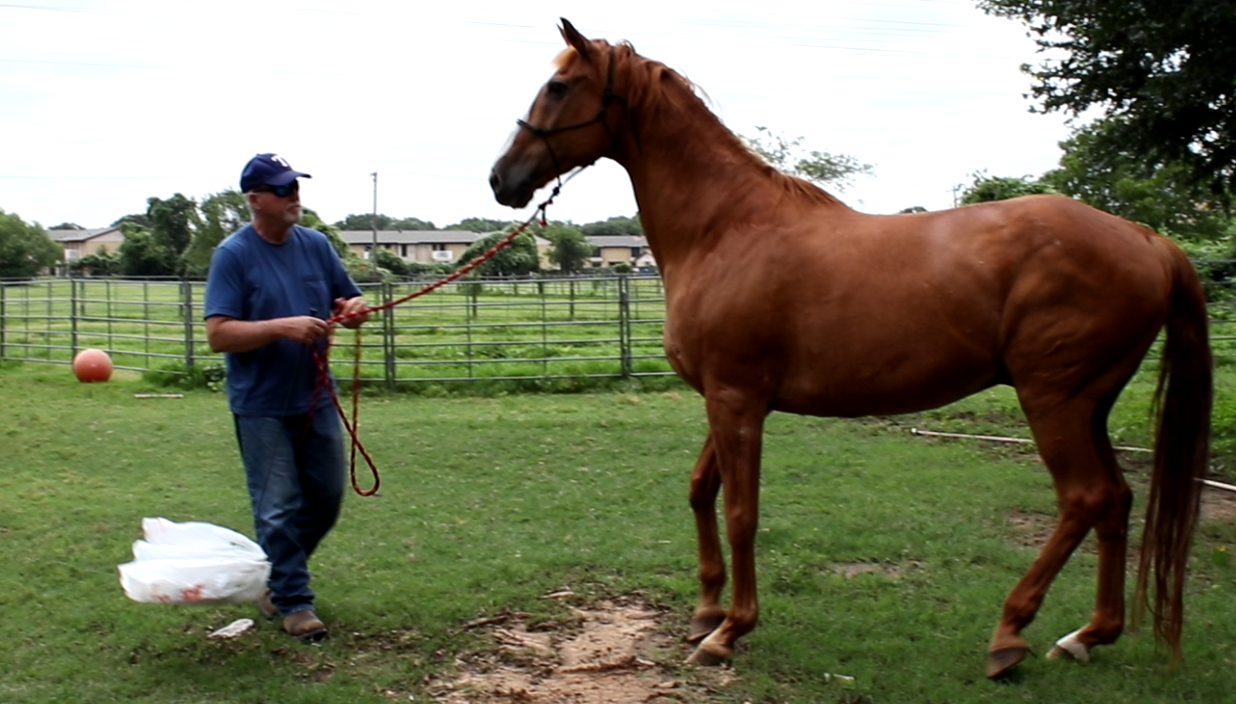 Working with Chili, who is a little unsure of things, from not working
---
Two Paintings below were painted by Tracey in New Zealand. Very nice and beautiful. Thanks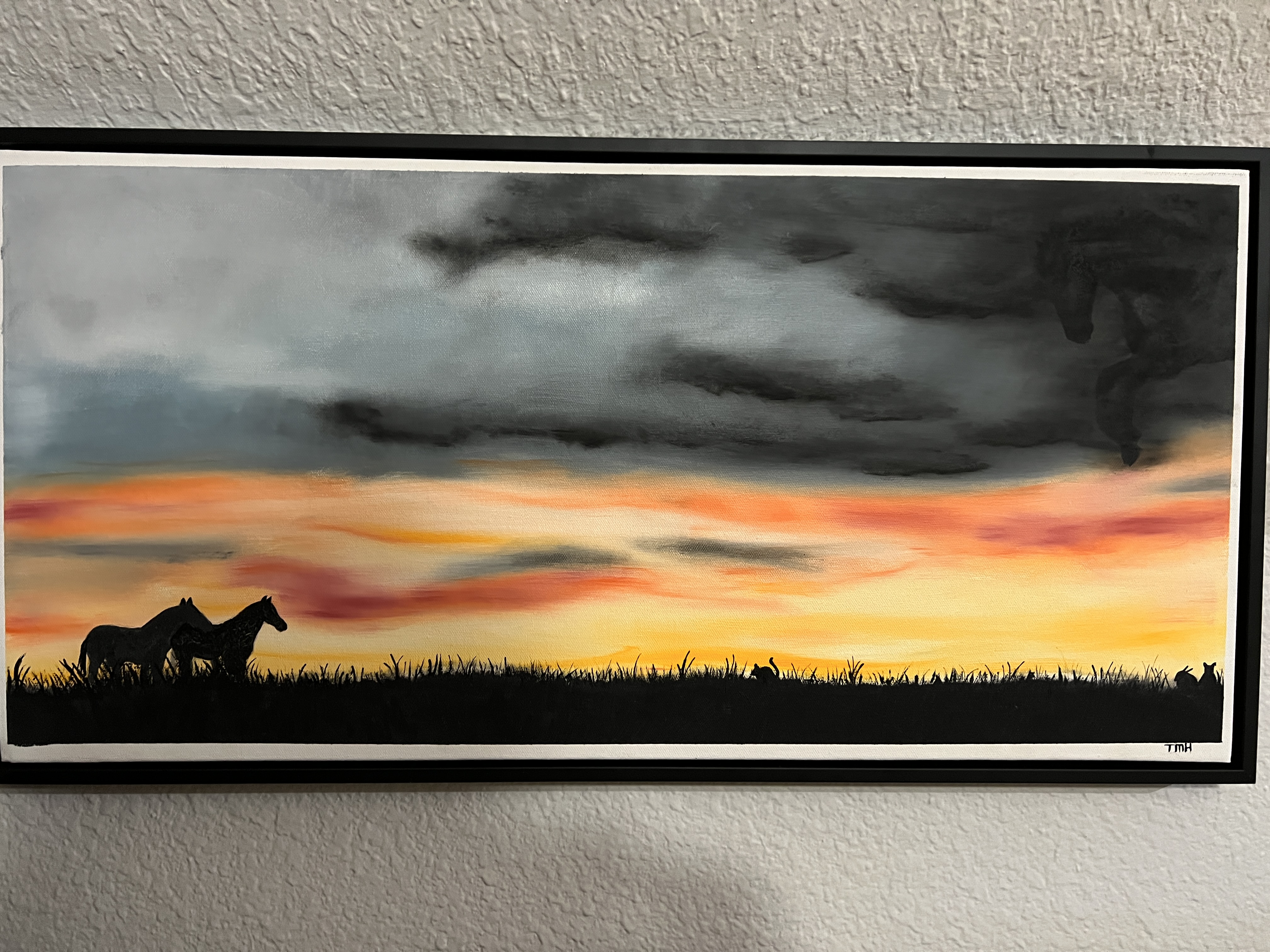 ---
BLANKS BELOW
Move to top of page