National Cowgirl Museum

National Cowgirl Museum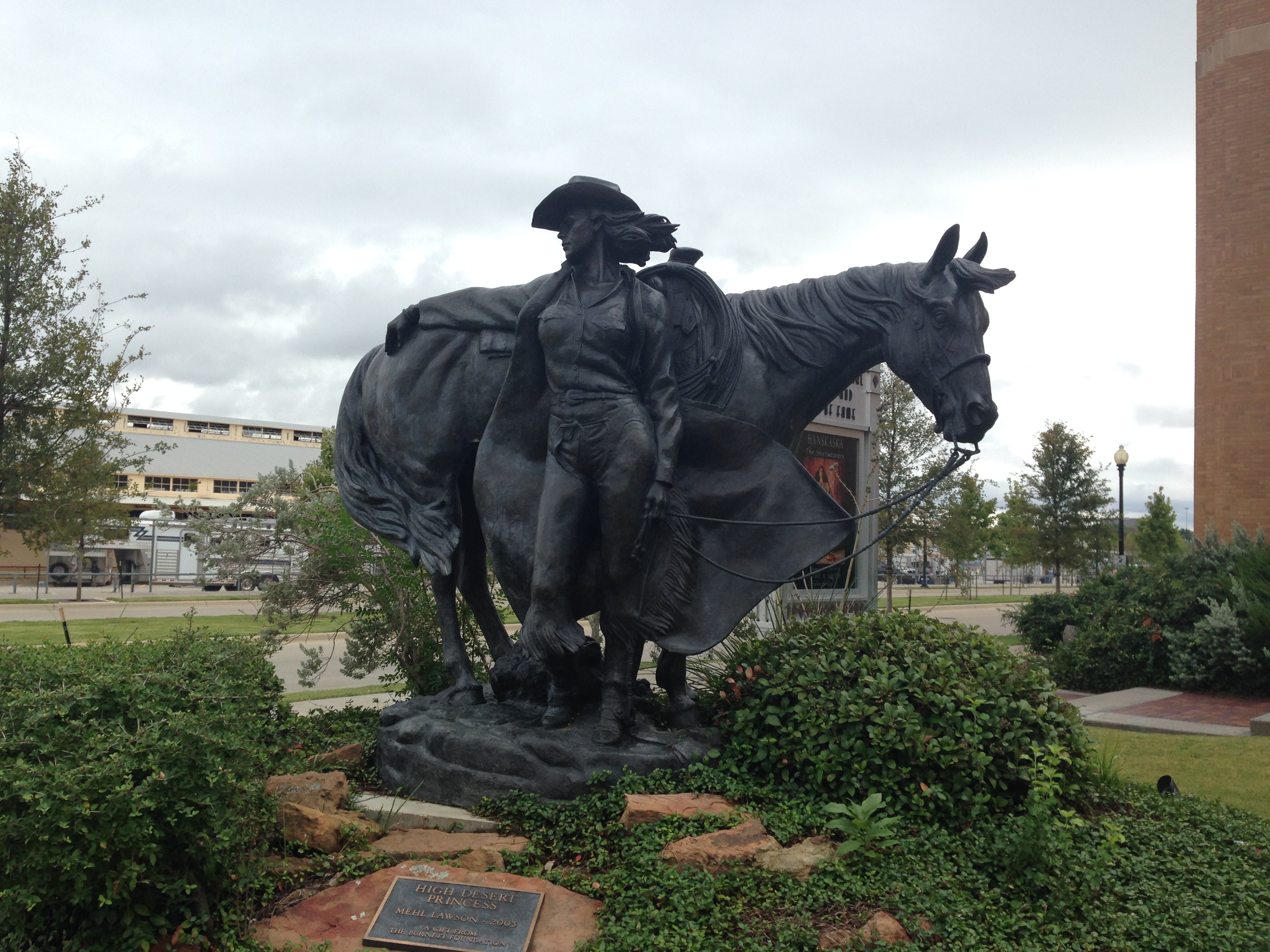 I visited the National Cowgirl Museum located in Forth Worth, so I took some pictures and thought I would make this page in case some of you ever wanted to visit it or if you could not visit - you could see some of the inside. Enjoy!
---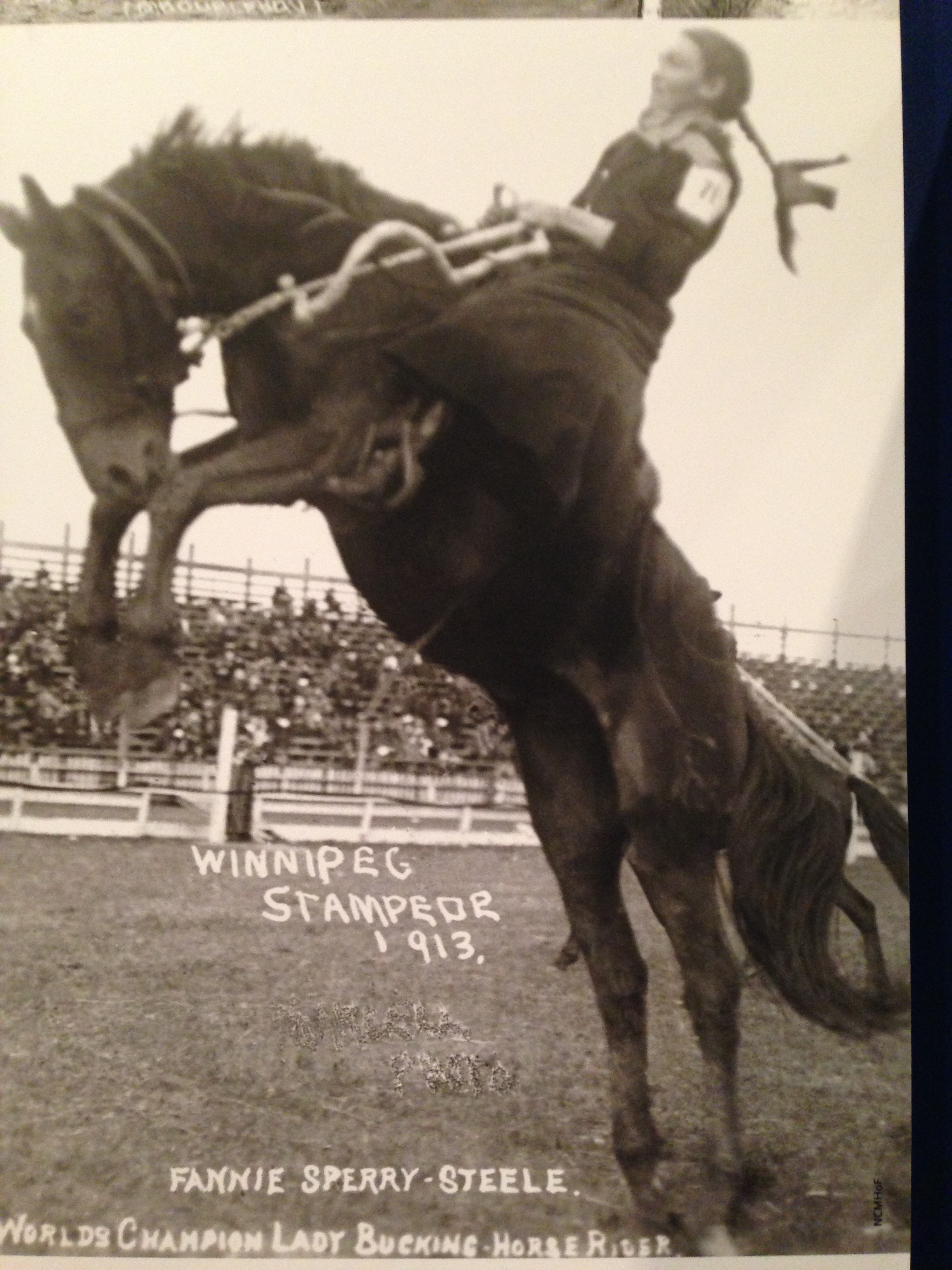 Shows a Cowgirl riding a bucking bronco
---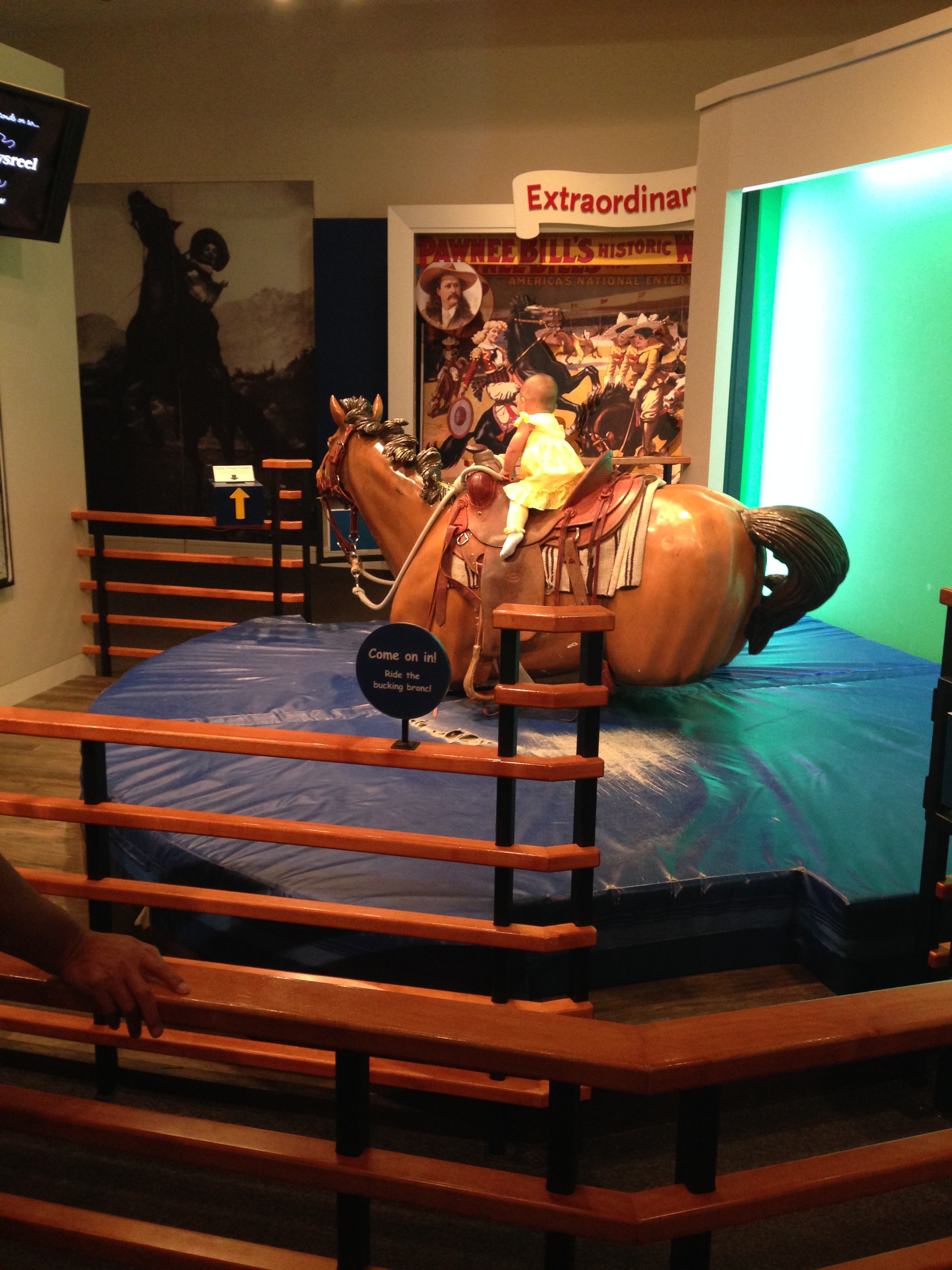 Here is a place where you sit on a horse for photos with a background of a rodeo crowd.
---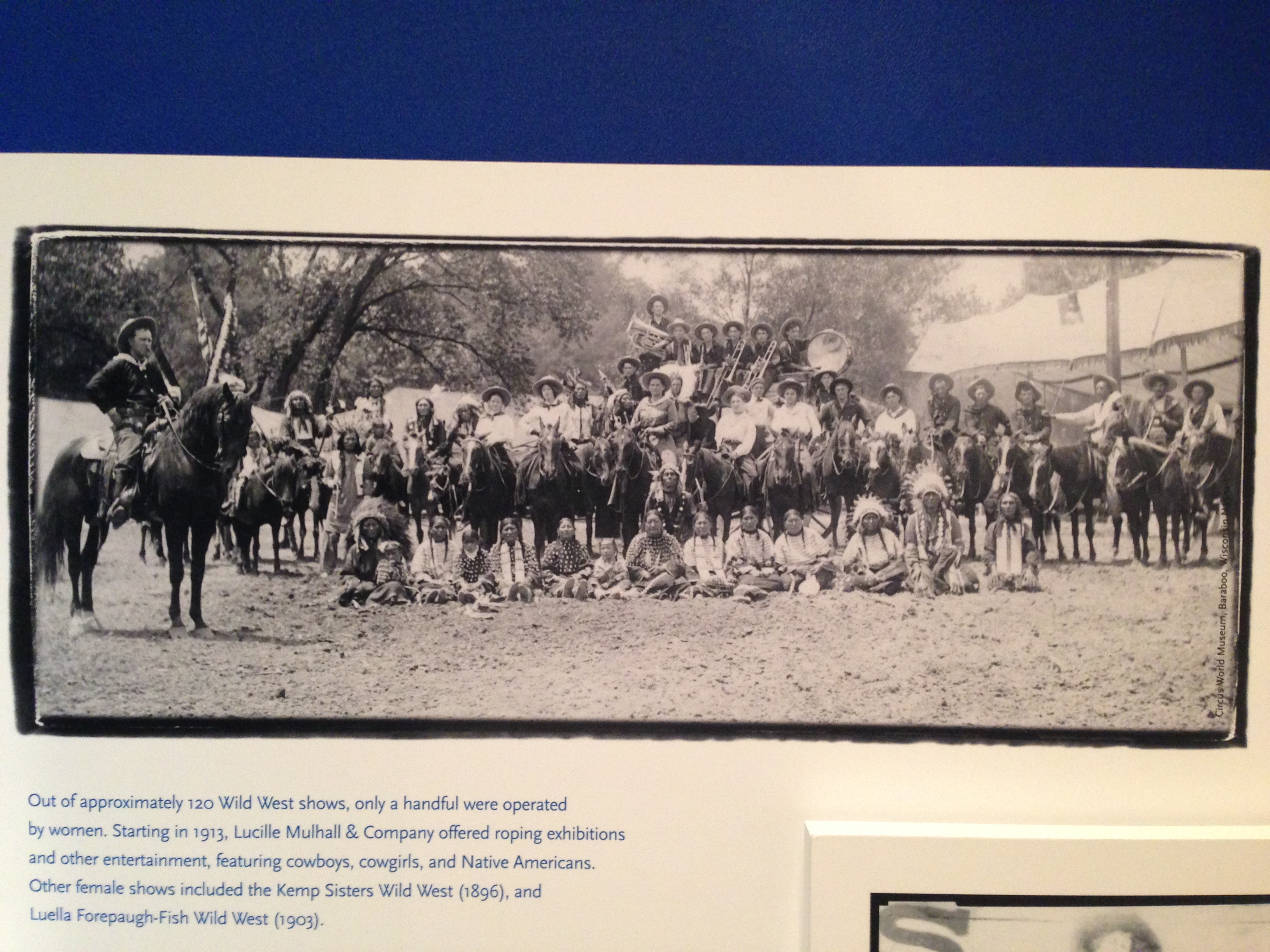 Wild West show operated by Cowgirls
---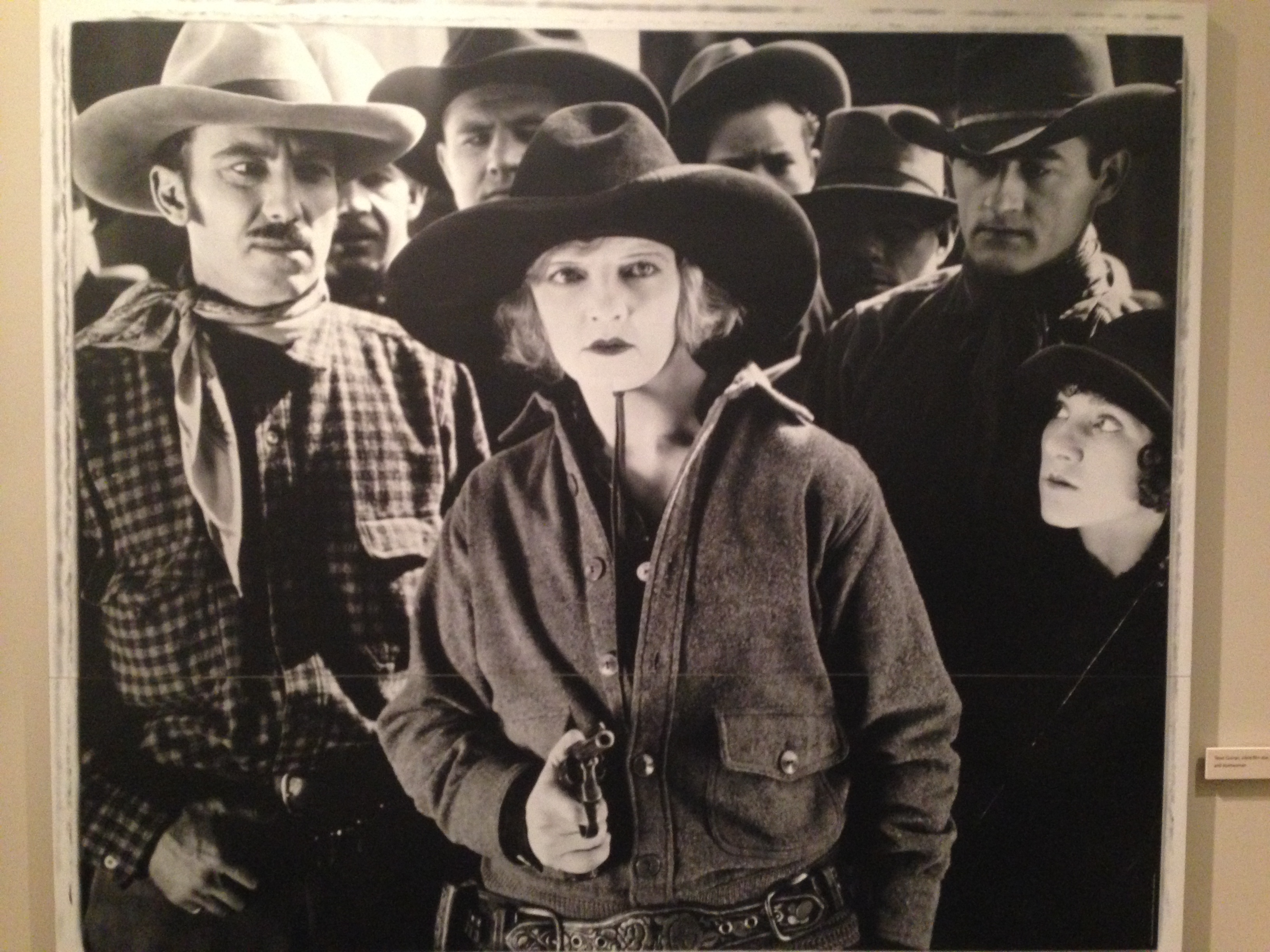 Old Western Movie Star Cowgirl
---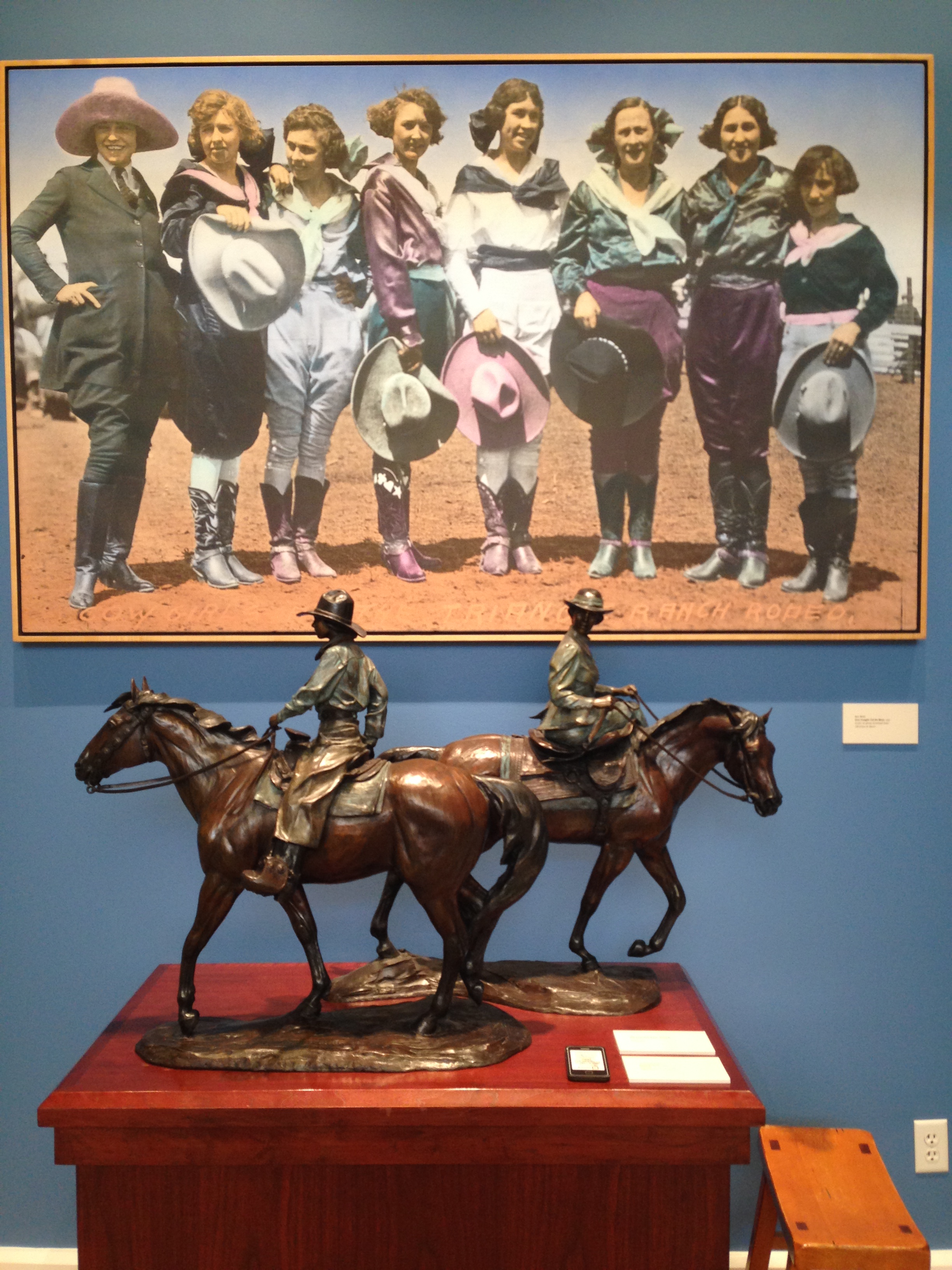 The first Pink Cowgirl Hat
---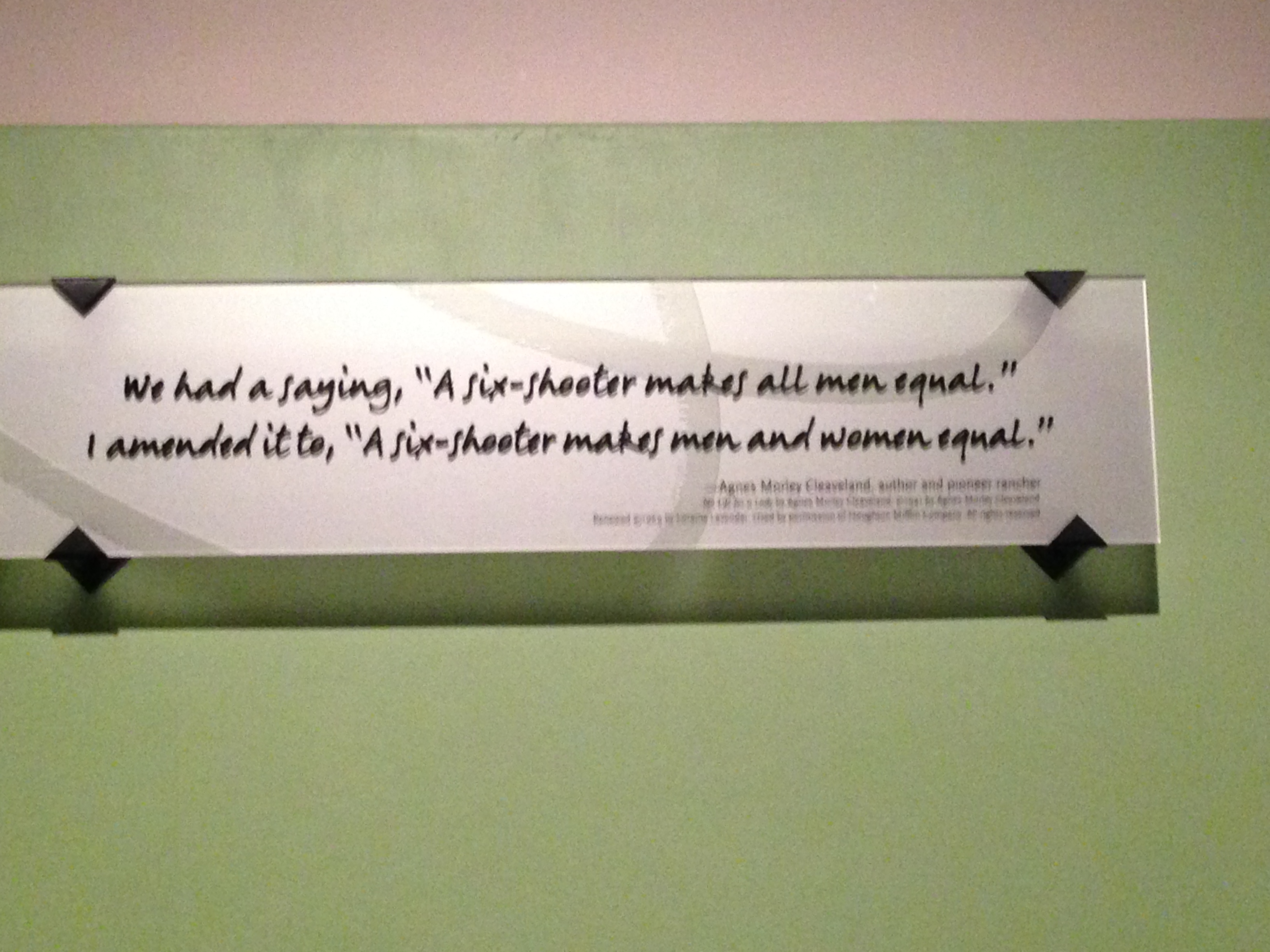 Cowgirls with Guns are Equal
---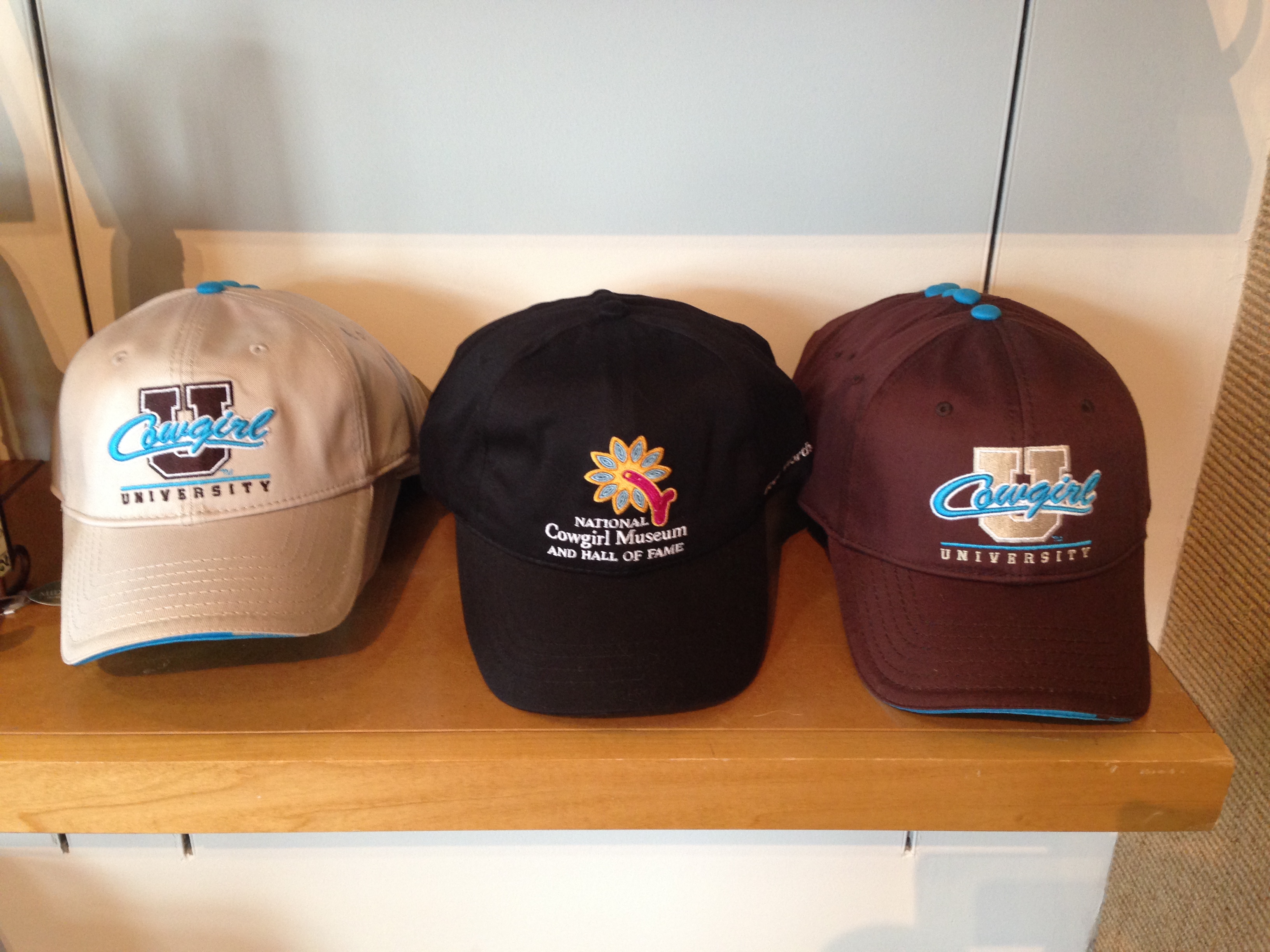 Cowgirl Hats from the Gift Shop
---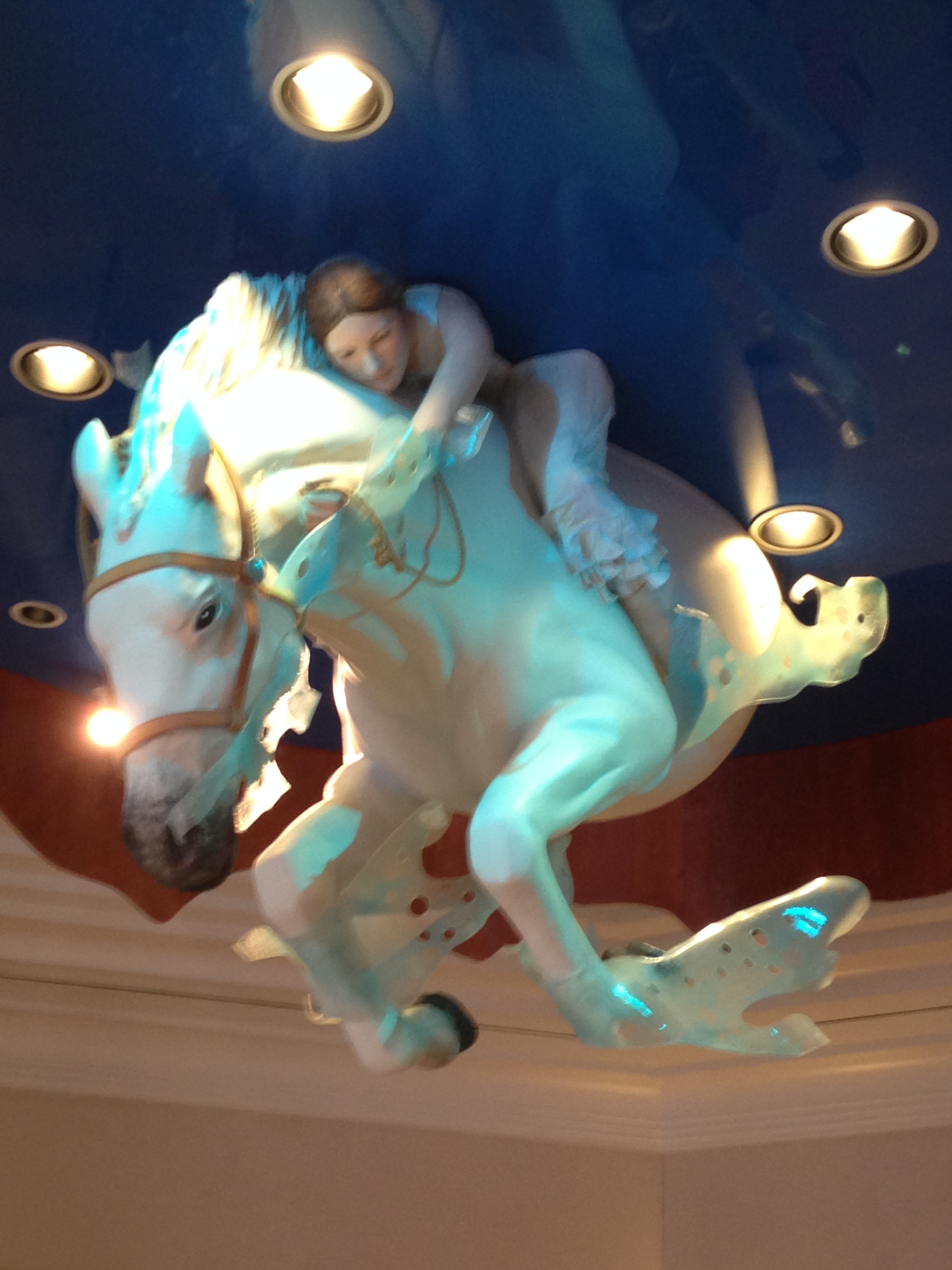 As you walk in this is coming out of the ceiling.
---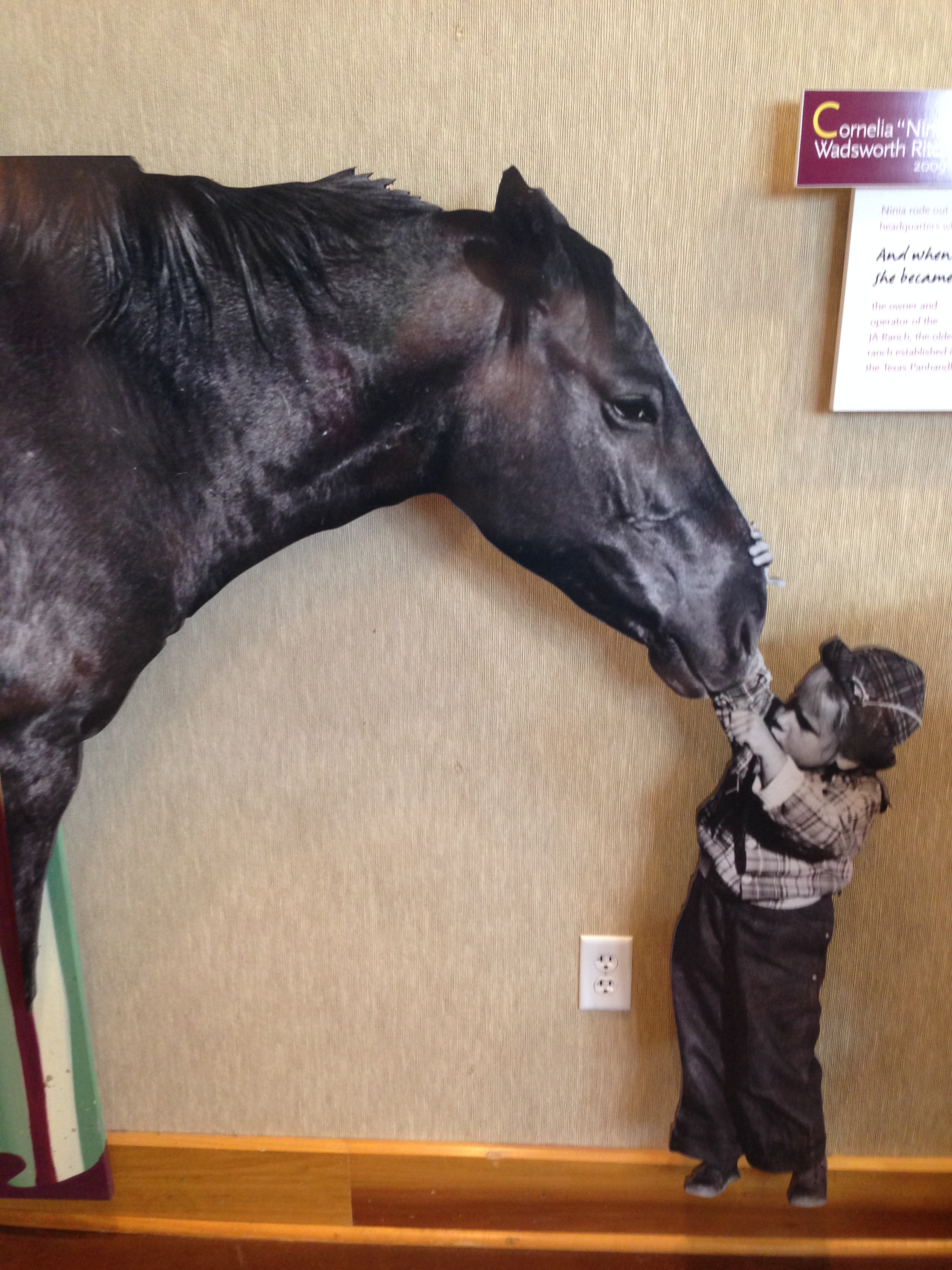 This is a statue of a little girl checking a horse's teeth - Never look a gift horse in the mouth.
---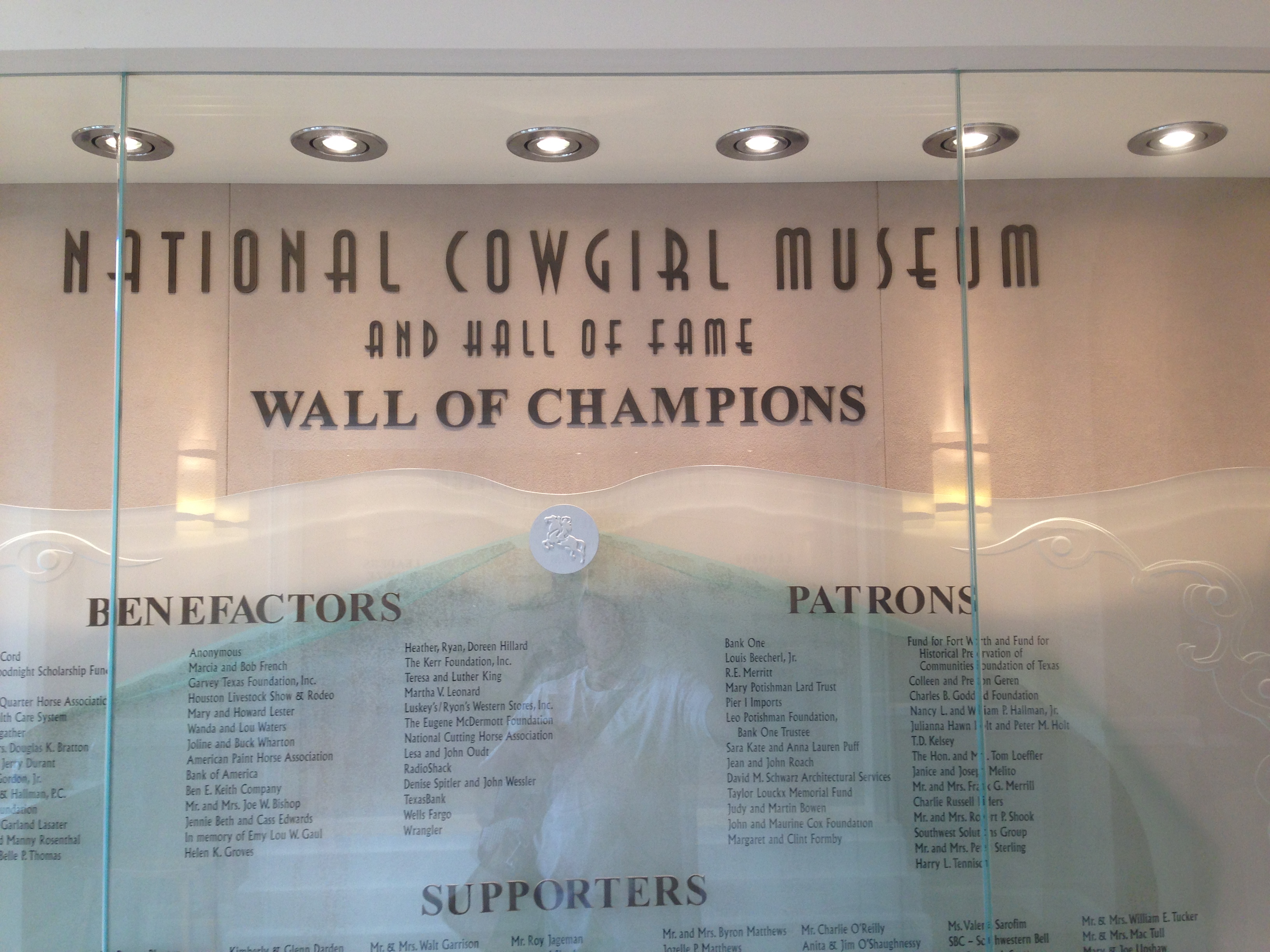 As you walk in the front door.
---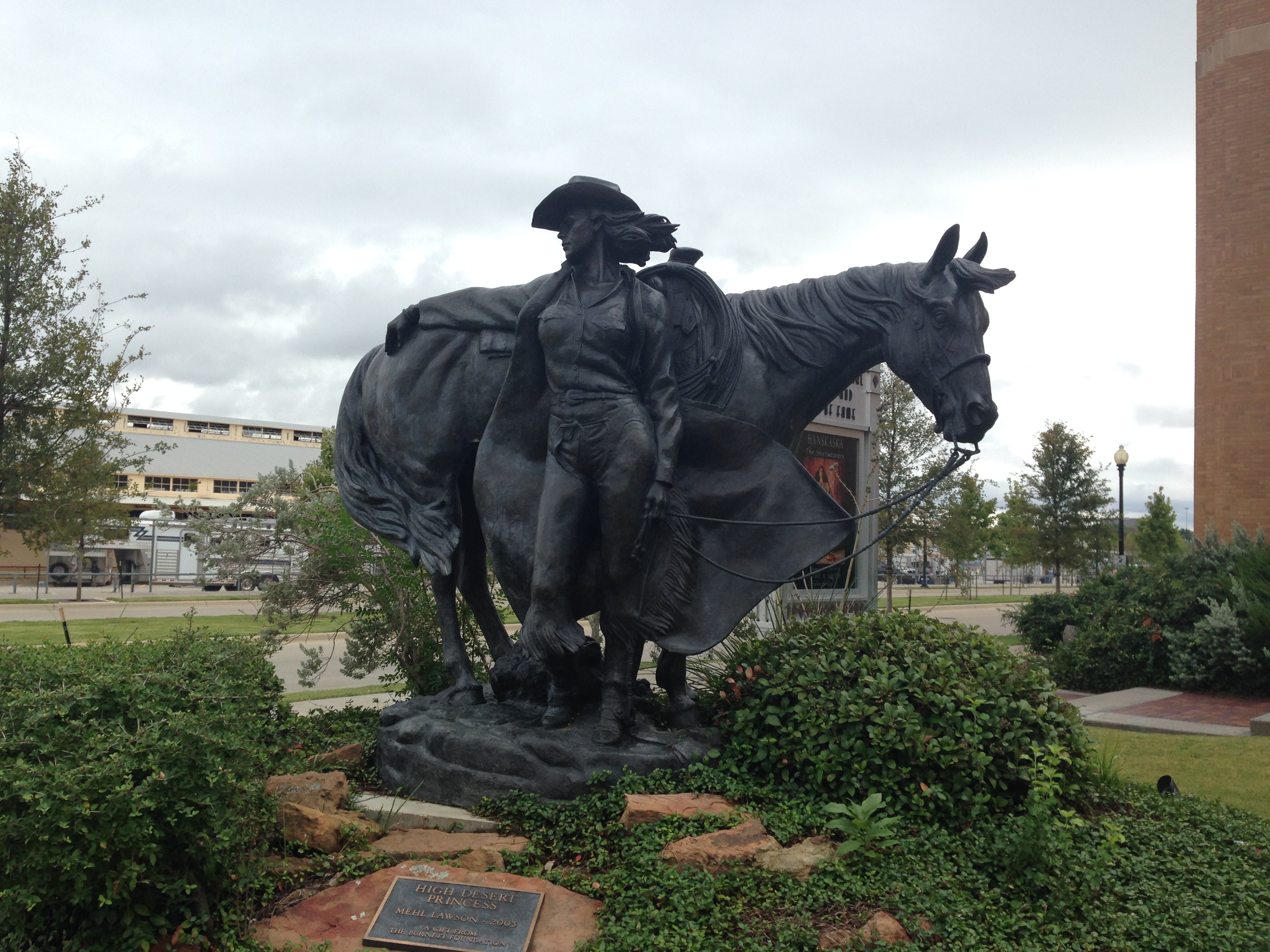 A statue in front of the museum.
---
Hope you enjoyed this, while I was visiting here they had a group of young cowgirls singing and doing a live show of old west cowboy songs. If you are every in Forth Worth, I would say drop by, it is free and fairly small and would not take more than an hour or so to see it.
---
Move to top of page